2018 NEWSMAKERS
California Pacific's Flight Plans Put to Test
Sunday, December 23, 2018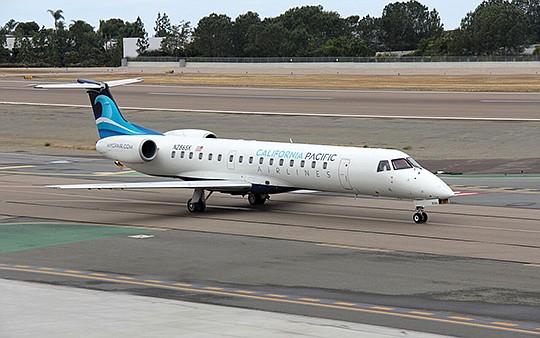 After attempting for a decade to get the privately held commercial service airline off the ground, Ted Vallas' California Pacific Airlines finally launched with its inaugural flight Nov. 2 out of Carlsbad's McClellan-Palomar Airport.
But the takeoff didn't happen without its share of turbulence. A month after the launch, the company began experiencing a series of mechanical issues that forced it to cancel a number of flights and had six days of interrupted service, says Ryan DiVita, director of sales and marketing for the airline.
"We had a couple days where we had issues, but, we are back and running now," said DiVita, adding that there will be a spare aircraft on standby at Carlsbad starting end of December as a precaution. "They are machines and they do break. And, any time there is a question on status of the aircraft, we err on the side of caution and put safety first. There are no foreseeable issues that anyone of us can predict right now."
California Pacific Airlines isn't the first privately-owned commercial service airline to launch in the past decade. Cal Jet Air, also out of Palomar, was founded in 2015 but abruptly ended its services in April. California Pacific is currently the only privately held commercial service airline out of Carlsbad.
The airline has flights from Carlsbad to San Jose, Las Vegas, Reno-Lake Tahoe, Nevada and Phoenix-Mesa, Arizona.