STARTUPS: COMMUNITY TO GET NEEDED BUSINESS 'INFRASTRUCTURE'
Accelerator to Drive Diversity, Development
Sunday, December 23, 2018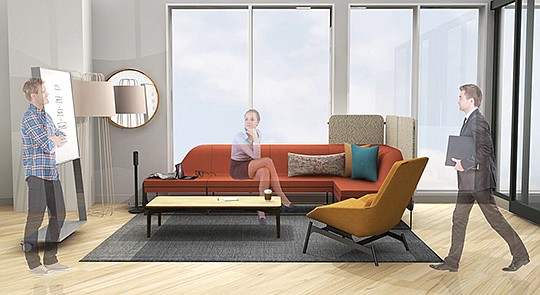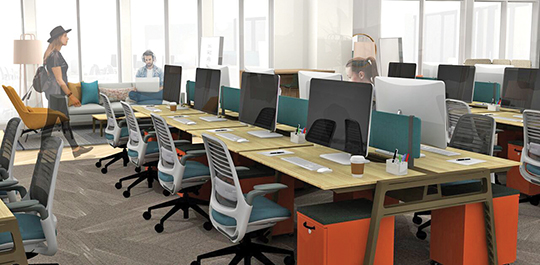 San Diego's tech sector is hitting its stride, with tech giants such as Amazon, Google and now Apple moving in. New accelerators and coworking spaces are cropping up downtown and in University City. But some parts of town have yet to reap the benefits.
In Lincoln Park, near the center of San Diego's Diamond Business Improvement District, a group of business leaders is working to bolster tech jobs in southeast San Diego. They plan to accomplish this by recruiting and growing local startups.
San Diego's oldest startup accelerator, Connect, is working with the Jacobs Center for Neighborhood Innovation and the city of San Diego to create a new diversity-driven accelerator. Called Connect All @ The Jacobs Center, the program is intended to both support underrepresented founders and spur economic development outside of the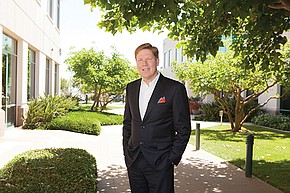 usual tech hubs.
"It's absolutely the time for this in San Diego," Connect CEO Greg McKee said. "We've seen a lot of successes in the development of our tech ecosystem here, but that has primarily been north of the 8, not south of the 8. Everybody needs to have access to benefits of being a part of the tech ecosystem."
Accepting Applications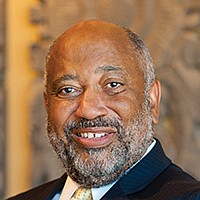 Connect recently began accepting applications for the six-month program, which will launch this spring. It is seeking companies with a technology component created by underrepresented founders who are looking to expand.
The Jacobs Center is preparing a 4,300-square-foot space specifically designed for the accelerator. In addition to office space, companies accepted into Connect All will have access to mentorship from experts, training curriculum and the opportunity to access capital. Unlike most programs in town, they are not required to give up an equity stake.
"What we're excited about here at the Jacobs Center is the opportunity this brings to enhance economic potential and strength in a historically underinvested area," said Jacobs Center CEO Reginald Jones. "Looking at this notion of economic development, we think these emerging businesses are important to job growth."
Connect and the Jacobs Center are bringing in a cadre of public and private partners to help fund the new accelerator. The city of San Diego's Economic Development Department helped secure a $2.5 million community development block grant to support the program for four years.
The Funding
The grant includes funds from the Department of Housing and Urban Development, as well as private funding from MUFG Union Bank N.A. and bkm OfficeWorks.
Per the funding, the accelerator is required to create about 100 well-paying jobs for residents in low-to-moderate income areas. Though the companies participating in the accelerator are not required to relocate to southeast San Diego, McKee and Jones hope it will attract them to the area.
San Diego's Diamond business district is one of many Opportunity Zones, a relatively new federal designation that provides tax incentives for investors to reinvest their capital gains into low-income areas with 30 or more businesses. McKee expects the designation, along with resources from the accelerator, could give companies based in the area an opportunity to scale quickly.
"The jobs do not have to be restricted to the community, but we hope the businesses strengthened there can position at the area," Jones said. "At the same time, we're looking to place jobs throughout the city of San Diego."
Location aside, Connect All also aims to connect diverse and low-income founders with more funding opportunities. According to Backstage Capital, a venture capital fund that invests in companies led by underrepresented founders, less than 10 percent of U.S. venture capital deals go to women, minorities and LGBTQ founders. A 2017 study by McKinsey & Co. showed companies with more diverse executive teams were more likely to be more profitable than their peers.

Study after study has pointed to the economic impact of diversity. So, McKee said, it made sense to act on the numbers.
Time to Execute
"We know there's been thought leadership around this. We're going to actually execute on it," McKee said. "We want to create opportunities here and now for our community that didn't exist before."
McKee also said he sees an uptick in investors, including family offices and limited partners, who are looking to specifically fund diverse entrepreneurs. He hopes to be able to attract some of that funding to companies selected for Connect All.
Connect currently has 200 investors participating in its capital match program, which serves as an introduction between qualified investors and companies vetted by Connect.
"Some of them, we hope, will be interested in looking at companies that come through the accelerator," he said. "It takes money to grow these businesses. We will be looking in the future to bring capital resources to the program."
Applications for Connect All close on Jan. 16. Companies that are not quite ready for the accelerator can also make use of a business resource center at Connect All at the Jacobs Center.