Polish Oil & Gas Signs Up for Sempra LNG Exports
Thursday, December 20, 2018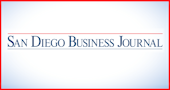 Polish Oil & Gas Co. has signed a definitive agreement with San Diego-based Sempra Energy to export liquefied natural gas (LNG) through Sempra's proposed Port Arthur, Texas liquefaction and export facility. The pact could lead to 20 years of exports.
Sempra (NYSE: SRE) has yet to make a final investment decision regarding the Texas plant. Earlier in the year, Korea Gas Corp. and Sempra signed a memorandum of understanding to export through Port Arthur.
The new definitive agreement with Poland calls for the sale and purchase of 2 million metric tons per year, which is enough natural gas to meet approximately 15 percent of Poland's daily needs. In a statement issued by the two companies, a Polish Oil representative said his company may deliver the U.S.-derived LNG to Poland or trade it on the world market.
Sempra announced the agreement on Dec. 19. The San Diego company is planning LNG export facilities in two U.S. ports and in Baja California.