Judge Dismisses HLI Lawsuit Accusing Venter of Trade Secret Theft
Wednesday, December 19, 2018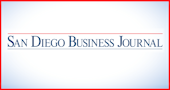 A federal court on Dec. 18 dismissed a lawsuit in which Human Longevity Inc. alleged that former CEO Craig Venter took trade secrets.
Human Longevity's July lawsuit accused Venter of keeping his company-issued laptop and sending proprietary information. The legal action was filed against the J. Craig Venter Institute, a nonprofit that Venter founded and returned to following his departure from Human Longevity this spring.
The lawsuit has drawn a good deal of interest, given Venter's fame as a geneticist and Human Longevity's mission of helping people live longer and healthier lives.
The U.S. District Court of the Southern District of California granted the institute's motion to dismiss the lawsuit, stating Human Longevity failed to establish misappropriation of trade secrets. The lawsuit's allegations didn't meet a legal threshold under a federal law called the Defend Trade Secrets Act of 2016, court papers say.
"We are pleased the court agrees that HLI's allegations are meritless and fail to state a trade secret claim," said attorney Erin Trenda in an email.
Human Longevity declined to comment.
Per the decision, the company can take another shot by filing an amended complaint within 30 days.
Earlier this month the Wall Street Journal reported that Human Longevity's valuation plummeted to $310 million, down 80 percent from early 2017.
This article was updated upon receiving a response from Human Longevity, and to state that the company can file an amended complaint.