Jack in the Box Exploring Possible Sale
Tuesday, December 18, 2018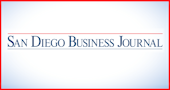 Jack in the Box Inc. announced Tuesday it is exploring a number of strategic and financing options. According to a press release, this could include a sale of the company or executing on the company's plans to have a new capital structure in place by the end of the first half of fiscal 2019 to increase its leverage.
The board of directors, management and legal team and financial advisers have yet to make an official decision as to which direction the company will go in or what timetable it is considering, but the company did say it has had discussions with potential buyers. In the absence of a purchase, the company is committed to executing on the capital structure, which could include a securitization or bond issuance.
The press release also states Jack in the Box doesn't plan on commenting further on the matter until it is necessary or required by law.
In October, the national Jack in the Box Franchisee Association asked for the termination of CEO Leonard "Lenny" Comma, and the current leadership team, following a vote of "no confidence." A few weeks later, New York-based hedge fund, Jana Partners disclosed it had trimmed its holdings in Jack in the Box, down to 1,831,007 shares from 2,050,325 shares during the second quarter. The activist investor also signed a confidentiality and standstill agreement in which the hedge fund agreed to keep confidential certain business information regarding the chain restaurant. The agreement expired on Dec. 14.
In early November, Jack in the Box announced plans to lay off 66 corporate employees as of Jan. 4. In late November, Reuters reported Jack in the Box Inc. was mulling over the possibility of selling the company. And in early December, The Jack in the Box National Franchisee Association filed a lawsuit against Jack in the Box, Inc. alleging the San Diego company failed to perform its contractual duties.
Jack in the Box has over 2,000 restaurants, 93 percent of which are franchise-owned and operated; 85 percent of those are represented by members of the Jack in the Box National Franchisee Association.