Philanthropy: Philanthropist's $2M Gift Will Help Students Become the Next Innovators
Sunday, December 16, 2018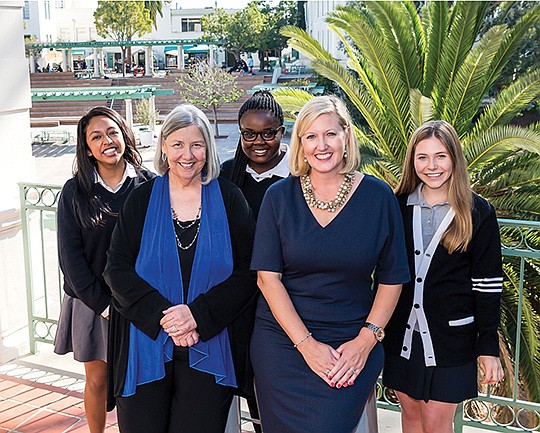 The Academy of Our Lady of Peace has received a $2 million donation from Darlene Marcos Shiley. This is the largest cash gift ever received by OLP. The funds will be used for the renovation and reconstruction of an academic building which will be named the Shiley Center for Science and Innovation. The building will feature a 1,500-square-foot engineering makerspace and innovation lab that will engage students in creative higher-order problem solving, hands-on design and construction in engineering and robotics classes. The new facility will include five fully outfitted multidisciplinary science labs that will accommodate 150 students at any one time.
"We are so deeply honored and humbled by Darlene's generosity," Lauren Lek head of OLP School said. "The new Shiley Center for Science and Innovation will stand as an enduring tribute to Darlene for her support of science, technology, education, and math (STEM). We are blessed to have her in our community."
In 2015 the Academy of Our Lady of Peace created the STEM certification program to recognize students for their achievements and involvement in STEM-related activities. This past year, the graduating class saw 40 percent of its graduates pursuing STEM majors in college, which is more than double the coed national average of 16 percent. Visit aolp.org.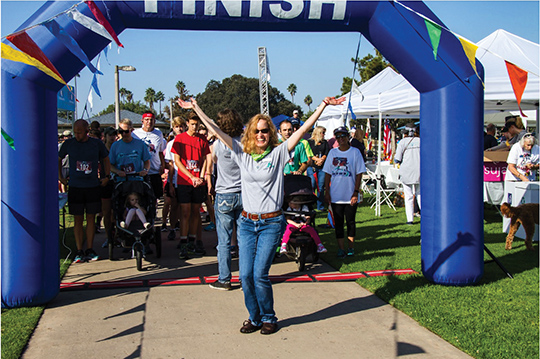 Group Is There for Those In the Grieving Process
Life Perspectives, a nonprofit organization that provides hope and healing resources for men and women worldwide impacted by reproductive loss, held its "Side by Side 5K" recently at De Anza Cove and raised more than $62,000. The funds raised will be used to expand the organization's healing and training resources throughout San Diego County and across the country. The organization will train hundreds of health-care professionals and community leads who in turn will be able to provide help to tens of thousands of hurting individuals.
More than 300 supporters were in attendance and KUSI's, Allie Wagner, emceed the event. 
"So many hurting men and women feel isolated and alone in their grief," Michaelene Fredenburg, president/founder of Life Perspectives said. "From the generosity of our community sponsors and 5K participants, we are able to connect many of (those suffering) with healing resources designed to bring them hope." Visit lifeperspectives.com.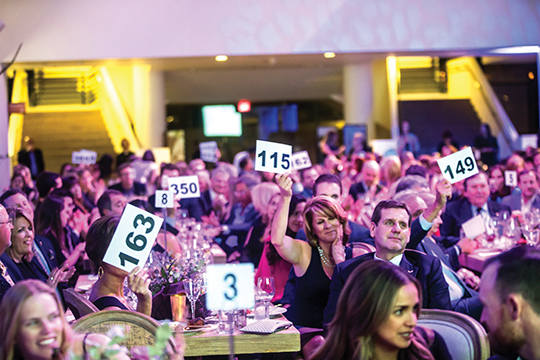 Double Matching Funds Just What the Doctor Ordered
Rady Children's Hospital hosted a benefit recently for its Rady Children's Institute for Genomic Medicine.
More than 300 guests filled the ground floor of the Natural History Museum for an evening of food, entertainment and giving back. A seasonal menu was prepared by Giuseppe Restaurants & Fine Catering and hand-crafted cocktails were from Snake Oil Cocktail Co.
Dr. Donald Kearns, Rady Children's president/CEO, provided attendees with the storied history of the institute. Dr. Stephen Kingsmore, president/CEO of Rady Children's Institute for Genomic Medicine, and genomic scientist Dr. Matthew Bainbridge shared the latest innovations underpinning the institute's lifesaving work.
Every gift made was matched twice — once by the Ernest Rady family, and a second time with a matching investment from the hospital.
Rady Children's Institute for Genomic Medicine was founded as a nonprofit organization in 2014 through a transformational pledge of $120 million from Ernest and Evelyn Rady. The institute is embedded within Rady Children's Hospital-San Diego, the 6th largest children's hospital in the U.S., which contributed $40 million to help establish the institute. Visit radygenomics.org.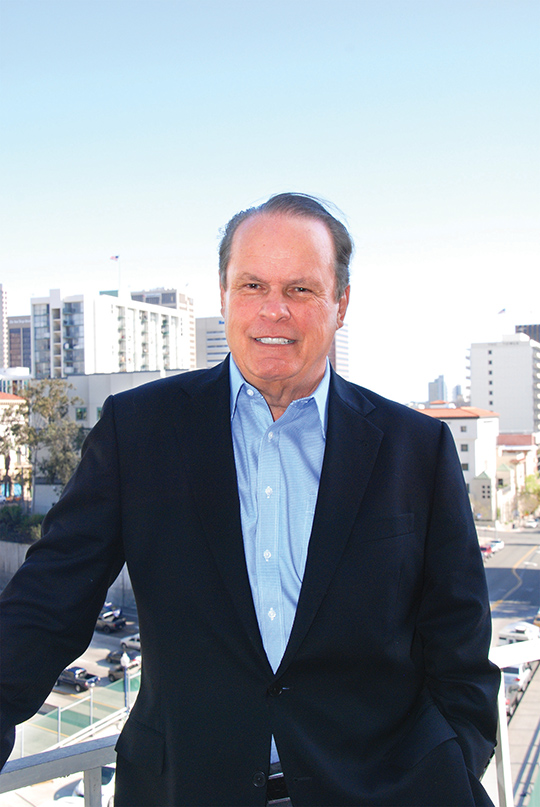 Fullmer Named Rescue Mission's Chairman of the Board
The San Diego Rescue Mission has named John H. Fullmer as chairman of its board of directors. Fullmer, a resident of Rancho Santa Fe, spent more than 20 years at Cendant Corp., helping to grow it from a startup to a $15 billion multinational public company. In 1998, along with several colleagues, he founded eCom Partners, a venture capital company to invest in internet startup companies. In 2001, he was named chairman/CEO of MyPoints LLC, the largest, publicly traded internet loyalty company, which was sold to United Airlines.
Donnie Dee, president and CEO of San Diego Rescue Mission said: "John's experience and vision add an invaluable dimension to our board."
Founded in 1955, San Diego Rescue Mission is a faith-based organization that offers safe-haven as well as restorative care and rehabilitation services to the homeless, addicted, abused and poor in our community. Visit sdrescue.org.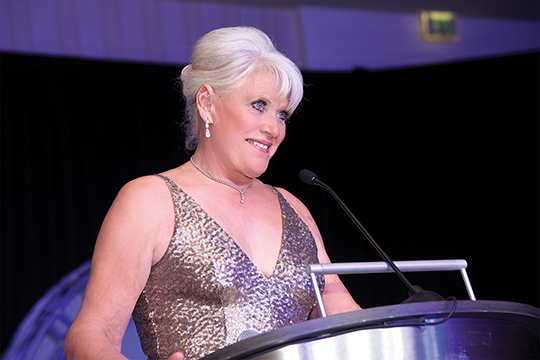 'Licensed to Give' Gala Stirs Some Generous Donations
Grossmont Hospital Foundation celebrated its 33rd annual gala recently at the Sheraton San Diego Hotel & Marina. The fundraising event, dubbed "Licensed to Give — 007: A Bond Experience," netted more than $650,000 toward Sharp Grossmont Hospital's stroke services, which included a $250,000 gift from Frank and Linda Riolo. Renowned conservationist and East County resident Joan Embery attended the event, sharing her own experience as a patient at Sharp Grossmont after she suffered a stroke.
The gala is the Foundation's largest event of the year, benefiting the hospital and its services, such as stroke care.
"Grossmont Hospital Foundation has been instrumental in building upon the high-quality stroke care we provide for our patients," Scott Evans, CEO of Sharp Grossmont Hospital said. "To that end, we will continue investing additional resources toward our stroke services as we pursue Comprehensive Stroke Center certification by the Joint Commission and the American Heart Association/American Stroke Association."
Each year, nearly 800,000 people in the United States have a stroke, which is the leading cause of serious long-term disability, according to the Centers for Disease Control and Prevention. When a person suffers a stroke, immediate, high-quality care is a key factor to a better recovery and outcome. Sharp Grossmont sees nearly 800 stroke patients each year and is committed to providing the highest-quality stroke care to the community. Visit sharp.com/grossmont.