Brain Corp. Happy to Help Walmart Clean Up
Sunday, December 16, 2018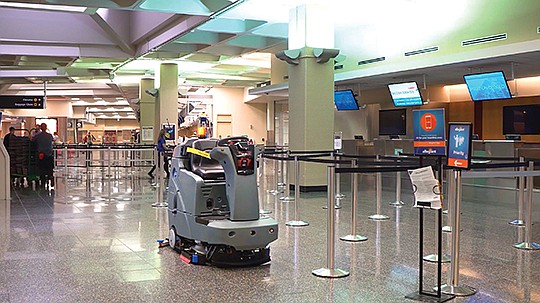 By the end of January, retail giant Walmart will have 360 floor scrubbers powered by Brain Corp.'s AI technology. The BrainOS platform teaches commercial cleaning machines to become self-driving.
Users "train" the machines by mapping a route through the store on an initial ride, and then allow the cleaning machines to run autonomously with the push of a button. The cleaning robots use sensors to scan for people and obstacles and collect data about their surroundings.
John Crecelius, Walmart's VP of central operations, said the technology would allow its employees to focus on serving customers while repetitive tasks are completed. Brain Corp.'s technology is already used in more than 100 of its cleaning robots.
"We are thrilled to partner with Walmart to enhance customer experience at its retail locations," Brain Corp. CEO Eugene Izhikevich said in a news release. "BrainOS technology allows robots to effectively and safely function in complex, crowded environments, ensuring increased productivity and efficiency across applications. We look forward to continuing to work alongside Walmart to help build intelligent, connected stores."
The deal will bring Brain Corp. its largest corporate customer since it launched its first product in 2016. With a $114 million funding round led by SoftBank's Vision Fund, Brain Corp. also expanded its technology to the Japanese market.