Kratos to Ride Aboard 7-Year Space Vector Contract
Wednesday, December 12, 2018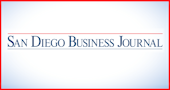 Kratos Defense and Security Solutions Inc. said on Dec. 12 that it is a subcontractor to Space Vector Corp. on a rocket project that may last up to seven years.
The financial implications to Kratos (Nasdaq: KTOS) were not immediately clear.
The U.S. Air Force announced on Nov. 16 that it plans to award as much as $424 million in contracts to two prime contractors: Space Vector and competitor Orbital ATK (the latter now owned by Northrop Grumman Corp.). It is unclear how the Air Force will split up the work under the indefinite delivery, indefinite quantity contracts.
The program is called Sounding Rocket Program 4. Kratos said it and Space Vector will provide system engineering, vehicle design, manufacturing, integration and launch support services for suborbital rocket vehicles. Work will support prototype weapon systems development and missile defense system target tests.
"The Kratos team brings a highly knowledgeable team with extensive experience delivering advanced rocket solutions to support emerging experimental and national security mission requirements for NASA and the Department of Defense," said Dave Carter, president of the company's Defense & Rocket Support Services Division. "Kratos is extremely excited to work with the Space Vector team to deliver affordable and reliable suborbital vehicle solutions for advanced targets and future hypersonic test programs."
The Space and Missile Systems Center at Kirtland Air Force Base in New Mexico awarded the contract.