Philathropy: Midway Foundation Backs JFS' Military Service
Sunday, December 9, 2018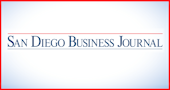 Jewish Family Service of San Diego was awarded a $10,000 grant from the USS Midway Foundation to support its Hand Up Food Pantry, which provides groceries, diapers and other essentials to local military families and other San Diegans in need.
The Food Pantry provides supplemental, nutritious food to more than 2,000 individuals, including 500 active duty military — totaling up to 300,000 meals annually. It is the only food pantry in San Diego that offers unlimited produce to its clients — distributing 88,000 pounds of fresh fruits and vegetables in 2017.
JFS was one of 34 nonprofit organizations awarded more than $560,000 by the USS Midway Foundation. The grants support a wide array of local and national groups that provide projects and programs serving San Diego-area, active-duty military personnel and their families.
JFS CEO Michael Hopkins said: "Our commitment to serving military families is strongly aligned with the goals of the USS Midway Foundation, and we look forward to using these much-needed (funds)" Visit: jfssd.org.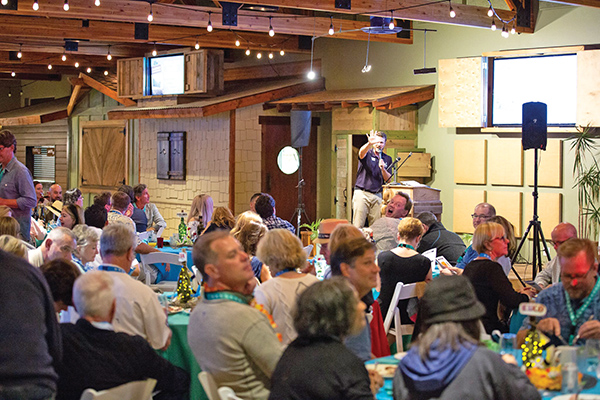 Campers Find Life-Changing Experiences Under YMCA's Big Tent
YMCA Overnight Camps' All Aboard! Beach Party was held recently at the McKinney Oceanfront Center. The event raised more than $50,000 to provide life-changing outdoor experiences and vital support for kids to attend camp.
Special thanks to our major sponsors AMR, EDCO, California American Water, and Sysco for their continued support and partnership in helping us serve thousands of kids and families across the county.
The evening started off with a dedication of its new teen cabins, where several of the key donors including Supervisor Greg Cox, Michael Copley, and the McKinney family were present. The lives and philanthropy of Dan and Vi McKinney were honored later in the evening. The Henry family, who receives support from YMCA donors, shared their story of the positive impact camp experiences have had on their family. Visit: ymca.org/camps.
Cox Employees Share the Bounty of Community Spirit
Cox Charities awarded more than $80,000 in grants to 11 San Diego nonprofit organizations to fund programs focused on youth, education, conservation and supporting veterans. The Cox Charities 2018 Nonprofit Grant recipients for San Diego are:
Access Youth Academy ($10,000); Autism Tree Project Foundation ($5,000); Big Brothers Big Sisters of San Diego County ($7,500); Boys to Men Network Inc. ($10,000); Feeding San Diego ($10,000); La Maestra Family Clinic Inc. ($9,814); Paralyzed Veterans of America, Cal-Diego Chapter ($5,000); Special Olympics of Southern California – San Diego Region ($5,000); United Through Reading ($3,000); Urban Growth ($5,000) and Veterans Transition Support ($10,000).
Cox Charities is funded through payroll deductions matched by the company, Cox Communications Inc. A volunteer advisory board of Cox employees oversees the foundation and its programs. Visit cox.com.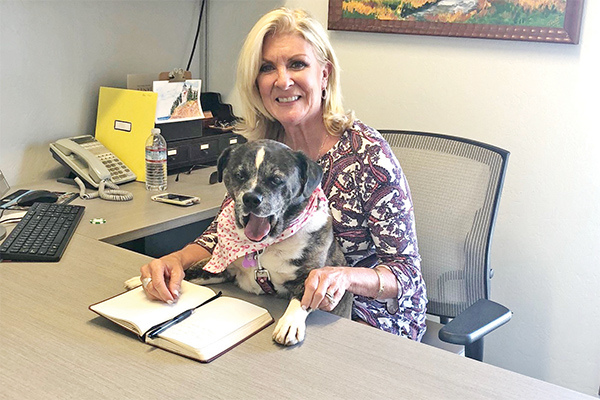 Joyworks Network Goes To Work for Good Causes
Janet Lawless Christ, a realtor with Coldwell Residential Brokerage announced that she has founded Joyworks Network Campaign as an innovative vehicle to donate funds to educational, environmental and animal stewardship.
Lawless Christ has committed to donate 72 percent of her net commission from a listing or buyer who brings her on as their Realtor at Coldwell Banker Residential Brokerage in Rancho Santa Fe.
Lawless Christ said that at this stage of her successful real estate career, she wanted a way to focus on worthy causes and organizations.
Joining Lawless Christ on her Joyworks Network enterprise are Moira Delaney, Amanda Brown, Caitlin MacMillen, Sonia Miro, August Graham, Sarah Anderson, Lea Clay Park, Roxy Najafian, Lisa Price, Kathy Woodworth, and Tasha Ardalan. Visit joyworksnetwork.com.