Pechanga Sports Arena Naming Rights Approved
Sunday, December 9, 2018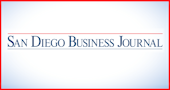 The city of San Diego has approved a petition by the Pechanga Resort and Casino to rename the San Diego sports arena the Pechanga Arena San Diego.
Since 2010, the sports arena has been called the Valley View Casino Center due to a naming rights agreement between San Diego and the San Pasqual Casino Development Group, Inc., which conducts business as Valley View Casino and Hotel, according to a city staff report. That contract expired Nov. 30.
The naming rights and sponsorship agreement will expire on May 31, 2020, but, may be extended to May 31, 2023. The city will receive approximately $40,000 per year from the agreement, or approximately $63,000 if the term expires in 2020.