SDBJ INSIDER Pack You Baggies: Here Comes Cannabis Tourism
Sunday, December 9, 2018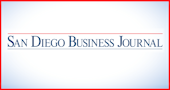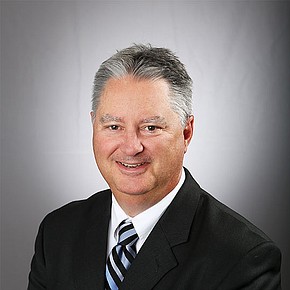 One of my must-reads every December is the Hotel Guru's Top 10 Hospitality Market Trends, in which Robert Rauch of RAR Hospitality predicts what will be making news in the coming year. Among his top 10 is the rise of Cannabis Tourism, which is music to the ears of Kaylena Pinuelas, who started MJ Tours Corp. in January. Her company has already developed four segments: Grow Tour, Buds & Brews, Wake & Bake, and Weed & Wine. They've already partnered with the Service Disabled Veteran Owned Small Business program and The Rosie Network and are growing like … you get the idea.
Los Angeles will be the unquestioned center of the California cannabis industry, but San Diego will be its clear winner in cannabis tourism.
• • •
What do former long-term local law firm managing partners do for an encore career? They go into real estate. Tom Turner was managing partner for 17 years at the region's largest locally based firm, Procopio Cory Hargreaves & Savitch. He has joined CBRE as a vice president and will specialize in tenant representation. John Morrell was managing partner for 20 years at Higgs Fletcher & Mack, the region's second largest firm. In 2017 he joined the Douglas Wilson Cos. as president. Morrell remains Chairman Emeritus at Higgs. (For the record, Luce, Forward, Hamilton & Scripps was the largest local firm until 2012; it was swallowed up and eaten in a couple of acquisitions.)

• • •
Perfect Bar is a fantastic success story, founded by siblings 13 years ago to commercialize their dad's snack concoctions with a goal of taking care of parental health issues. In addition to their unique position of being the first refrigerated protein bar, earlier this year they launched a line of snacks called Perfect Kids. Co-founder Bill Keith recently shared that the company in 2019 will be rebranding as Perfect Snacks. Since early 2017, the brand has expanded its national footprint from 5,000 to 20,000 stores.
• • •
Perfect Bar did not hire a CFO until it had eight-figure sales, and they are not alone in that regard. Stone Brewing Co. didn't hire a CFO until the company had $40 million in annual revenue. Seismic, one of the region's great software tech company successes, just hired its first CFO after eight years and as they were reaching the $100 million mark in annual revenue. Seismic has caught the attention of tech analysts who see it in line for an IPO or big exit.
Editor-in-Chief Nels Jensen can be reached via njensen@sdbj.com