TECH: SUBSCRIPTION MODEL CONNECTS VENDORS AND BUILDERS TO UTILITIES
H2bid's Strategy Is to Become a Valuable Utility Player
Thursday, December 6, 2018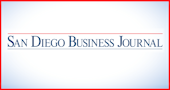 A lack of competition in bidding for utility projects drove Glenn Oliver to create his own business. A former water commissioner, Oliver said he would see about $150 million per year in contracts while working for the Detroit Water and Sewerage Department. After receiving a list of bidders for a project, he would ask other companies in the space why they hadn't bid on it, too.
"They would say, 'we didn't know about it.' Having heard that a number of times, I said, we've got to do something about this," Oliver said. "I just didn't feel like there was the kind of information out there that we should have had access to. If we went before the public and said we have to raise your water rates, we were positive that we did all we could."
Started Company
After getting his law degree, Oliver started his own practice. On the side, he started H2bid, a contract procurement service meant to connect water utilities and vendors. He put his own funds into a development company, and started building the site.
The concept gained traction, and Oliver started getting calls from companies that were interested in acquiring H2bid.
"At that point, I was thinking 'uh oh, I may need to go into this a little more aggressively,'" Oliver said. "I decided this was such an important area that I shut down my own law practice and started working full time on it."
Oliver took the company through Connect's Springboard accelerator program, and now serves on Connect's board of directors.
Since H2bid was incorporated in 2011, the company has seen more than 450,000 municipal water and wastewater utility bids posted on its site from across the country. The projects include everything from new water treatment plants to water tower repairs to consulting services.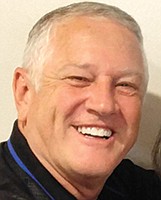 Subscription Model
H2bid, which currently has three employees and 30 contractors, charges a subscription to manufacturers and utilities for the service.
"Everybody gets a return on investment in short order," Oliver said.
Where water utilities are concerned, Oliver said the bids are generally bigger, higher dollar projects. Each year, about $100 billion in infrastructures contracts are placed out for bid by water and wastewater utilities nationwide.
In July, Oliver teamed up with a service called AURSI, which helps electric utilities lower costs by viewing comparable parts and what their peers are using. The platform includes a database where utilities share their specifications for parts and equipment, and contact information for suppliers and fellow engineers.
"You can look up prices, and ask, why does one piece cost $2 more than another?" AURSI Founder John Tingue said.
Disaster Preparedness
The company also keeps a record of surplus equipment, which can be helpful in the event of natural disasters. Tingue came up with the idea in 1992, after Hurricane Andrew hit Homestead, Florida.
With the partnership, Tingue's platform will be applied to the water industry, too.
"In the water industry right now, resiliency is being talked about a lot," Oliver said. "Hurricanes are getting bigger, fires are getting bigger and causing more damage. In the water industry, utilities are realizing after you find shelter for people, first thing you have to figure out is how to get water services back on."
To date, Oliver has bootstrapped H2bid. He said the company still has runway to grow organically, but he may look to raise funding in the future for tech to make use of H2bid's data.
"Our (chief technology officer) has Ph.D. in machine learning. We are at our core a data company," he said. "This will take us to new directions that will further allow utilities to get quick access to data and information, and make this a smart industry in a way it has never been seen before."