ViaCyte Gets $80M Series D For Pursuit of Diabetes Cure
Wednesday, December 5, 2018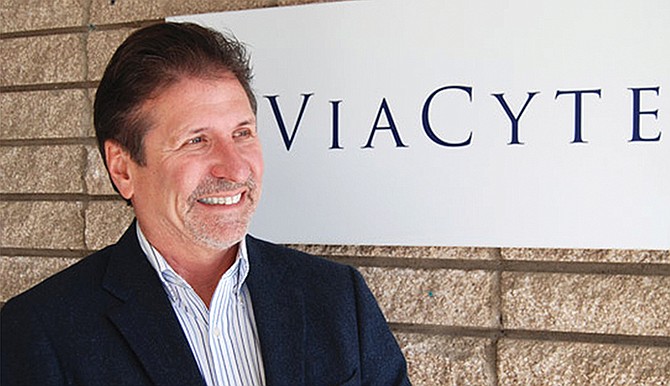 ViaCyte recently hauled in an $80 million Series D round to advance therapies that the company called a potential "functional cure" for Type 1 diabetes patients.
The San Diego company specializes in "stem cell-derived islet replacement therapy," in which clinical trial patients have received implants derived from human embryonic stem cells. The implants are designed to mature to cells that release insulin to regulate blood sugar levels.
ViaCyte's lead product candidate, PEC-Direct, is in the second stage of a phase 1/2 clinical trial. Initial expected proof-of-efficacy data could be released as early as mid-2019.
PEC-Direct aims to help high-risk Type 1 diabetes patients, while another candidate product is targeting Type 1 patients broadly. The company said its potential treatments could also be "an important option" for Type 2 diabetes patients who depend on insulin.
Founded in 1999, privately held ViaCyte claims to have more than 700 patents worldwide — with more in the works.
Bain Capital Life Sciences led the financing. Also kicking in money: TPG and RA Capital Management, as well as existing investor, Sanderling Ventures and several unnamed individuals.
"ViaCyte is the clear leader in beta cell replacement, and we are excited about the lasting impact that its stem cell-derived therapies can potentially have on improving treatment and quality of life for people living with insulin-requiring diabetes," Adam M. Koppel, a managing director at Bain Capital Life Sciences, said in a statement.
The $80 million will come in two tranches. Further details were not disclosed.
In addition to the Series D round, ViaCyte in September won $15 million upfront from CRISPR Therapeutics. The companies are set to battle diabetes and other diseases, in a deal that could span discovery, development and commercialization.
That month the company W.L. Gore pledged a $10 million convertible note for ViaCyte and its diabetes work.

ViaCyte has also been backed by the California Institute for Regenerative Medicine and JDRF, an advocacy group for diabetes research and medical research reforms.