Parallel Capital Partners Sells Arizona Business Center For $25M
Wednesday, December 5, 2018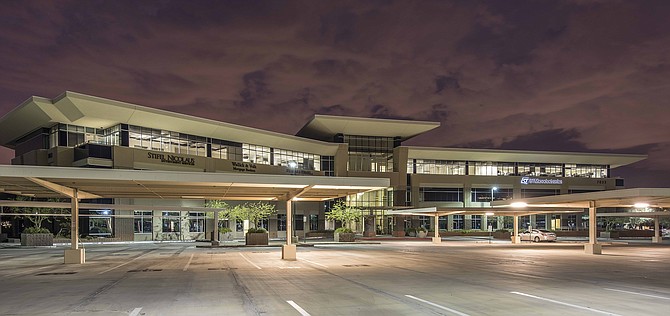 Parallel Capital Partners based in San Diego has sold an Arizona business center for $25 million.
The Kierland Corporate Center in Scottsdale at 7033 E. Greenway Parkway was acquired by Ascentris, a real estate private equity firm based in Denver, Colorado.
The business center is in the 730-acre Kierland master planned community that includes the mixed-use development Kierland Commons.
"It's clear there is still a healthy demand for buildings of this caliber in this area," said Matt Root, CEO of Parallel Capital Partners. "Along with robust demand, the area is in close proximity to a great selection of housing, dining, retail, resorts and entertainment. It also is within walking distance to the 756-room Westin Kierland Resort & Spa with a 27-hole championship golf course."
The property was 93 percent leased at the time of the sale.
Tenants included STMicroelectronics, Inc., Eide Bailly, Stifel, Nicolaus & Co. and Sherman & Howard.
Built in 2009, the business center has 81,894 square feet of space on more than three acres.
Before selling the property, Parallel Capital Partners made more than $1.7 million in improvements.
Eric Wichterman and Mike Coover of Cushman & Wakefield Phoenix represented both parties in the sale.