GA-ASI to Sustain French Reaper Aircraft
Wednesday, December 5, 2018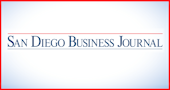 The U.S. Air Force, acting on behalf of the French Air Force, awarded General Atomics Aeronautical Systems Inc. a one-year, $26.7 million contract for logistics support for France's MQ-9 Reaper remotely piloted aircraft.
Work will be performed in Poway and will run through Dec. 31, 2019.
The Air Force Life Cycle Management Center at Wright-Patterson Air Force Base in Ohio awarded the contract on the foreign military sale. The Pentagon announced the deal on Dec. 4.
The French government expects to have a dozen such aircraft by the end of 2019, according to statement issued by GA-ASI in August.
GA-ASI is an affiliate of privately held General Atomics.