Qualcomm and Nokia Test 5G Waters, See 2019 Rollout
Monday, December 3, 2018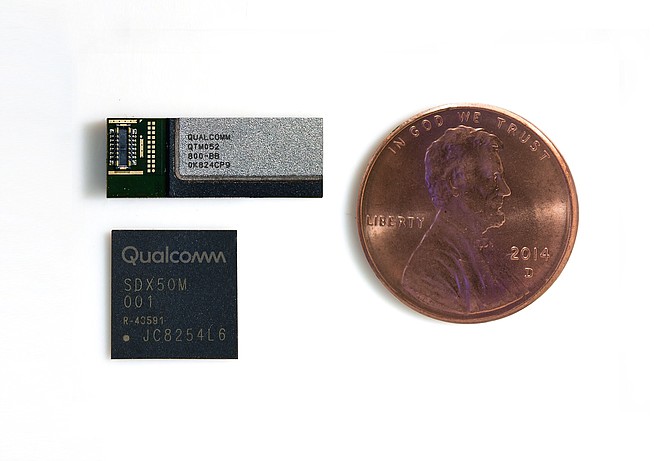 Qualcomm Inc. and Nokia announced they passed another milestone on the road to commercializing fifth-generation wireless service — or 5G — by early 2019.
5G promises data speed much faster than current 4G LTE wireless connections, as well as near-instantaneous connections and possibly new, unimagined uses for wireless.
The milestone was a set of over-the-air tests. The two businesses announced on Dec. 3 that they recently completed a set of tests that sent data over the two sets of airwaves that 5G will occupy: extremely high frequency (millimeter-wave) spectrum and lower-frequency (sub-6 gigahertz) spectrum.
Qualcomm (Nasdaq: QCOM) makes microchips for 5G and licenses patents related to the technology. The company had $22.7 billion in revenue in fiscal 2018.
The tests took place in Oulu, Finland, using commercially available Nokia base stations and test mobile devices using Qualcomm Snapdragon 5G modems.
Qualcomm said the testing clears the way for the rollout of networks in the United States, Europe, South Korea, Japan, China and Australia.