SDBJ INSIDER: Moxy San Diego Is Place to Play It Cool
Monday, December 3, 2018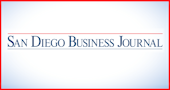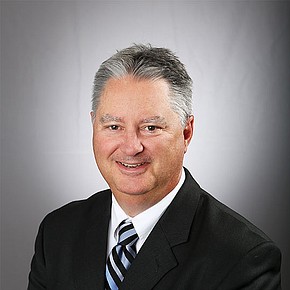 Branding run amok: Marriott International now has 30 brands among its hotel and resort properties. One winner among the wreckage: Moxy Hotels, which has just opened a nine-story, 126-room property on Sixth Avenue between E and F Streets in the Gaslamp Quarter. It's the 13th Moxy property and first in California.
The property was developed by two local companies, J Street Hospitality and Azul Hospitality Group. Azul has eight local properties among its portfolio of 23 hotels. It is the third local property for J Street.
Marketing run amok: The Moxy is being marketed to millennials as "a new era of mischief with its urban playground, Instagram-worthy design, funky amenities and buzzing social spaces." Despite the hyperbole, it is a cool place and does help solidify San Diego's growing reputation as a destination.
• • •
When Holly Smithson became CEO of Athena San Diego a year ago, she vowed to help the organization raise its profile beyond the borders of San Diego County. On Thursday, Athena is announcing a collaboration with the United Nations Global Compact to promote gender equality in the workforce and pursue collaborations and business opportunities around implementing gender equality. The timing is right, no?
• • •
Talk about being responsive to your clients: Invested Advisors Inc. founder Crystal Sargent has launched an on-site day child care program to complement its core business of designing, organizing and producing corporate meetings, signature events and incentive travel campaigns.

The program was developed based on clients that wanted to accommodate employees with children who are required to attend mandatory business meetings. It has been rolled out at several full-day and two-day meetings.
• • •
How difficult is it to change the housing crisis dynamic? After San Diego County Supervisors on Sept. 26 approved the Newland Sierra master planned community project for north of Escondido, it took only 17 days for the opposition group to gather enough signatures to successfully contest the decision. The supervisors on Dec. 11 will have to decide between rescinding their approval of the project or placing it on the ballot for public vote.
• • •
Remind me again of why we didn't get a chance to vote on expanding the San Diego Convention Center? Oh, never mind.
Editor-in-Chief Nels Jensen can be reached via njensen@sdbj.com.