LEGAL: AMN LOSES BID TO LIMIT EX-RECRUITERS' ACTIONS
Court Narrows Use of Non-Solicitation Clause
Monday, December 3, 2018
AYA HEALTHCARE
CEO: Alan Braynin
Headquarters: San Diego
Founded: 2001
Revenue: Privately Held
AMN HEALTHCARE
CEO: Susan Salka
Headquarters: San Diego
Founded: 1985
Stock: AMN on New York Stock Exchange
2017 Revenue: $1.98 Billion
A recent ruling involving competing health care staffing firms headquartered in San Diego makes it tougher for employers to restrict past employees from soliciting former clients.
That's the consensus among attorneys who reviewed a case that's drawn national attention, given wider implications.
The California Court of Appeal last month found AMN Healthcare unlawfully prevented former AMN travel nurse recruiters from "engaging in their profession" after they left to competitor Aya Healthcare. These companies recruit, screen and hire registered nurses — and other health care positions — who temporarily work at hospitals.
The headhunters while with AMN signed agreements stating upon leaving the company they wouldn't solicit AMN employees for up to 18 months. As Aya recruiters, they enlisted AMN travel nurses during this window, drawing a lawsuit from AMN.
Aya argued rival AMN — the nation's largest health care staffing company — reduced employee mobility in a bid to preserve market share. AMN, in turn, said the Aya recruiters misappropriated trade secrets.
The Time Factor
A key point in the case: Travel nurses went on 13–week assignments, and the court indicated it's unreasonable to restrict recruiting in such a fleeting field.
"This provision clearly restrained individual defendants from practicing with Aya their chosen profession," said the court in its Nov. 1 decision.
Legal publications like the National Law Review are abuzz over the ruling narrowing non-solicitation agreements in California.

In 2008, the California Supreme Court reinforced that employers cannot limit employees' right to work for a competitor after they leave a company through a non-compete agreement. But the court left the door open for certain non-solicitation provisions that bar a past employee from soliciting previous clients, employees from their former company, or sharing trade secrets.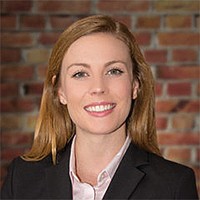 Lauren Bushman, an attorney with the San Diego firm TencerSherman, doesn't believe this case will nix non-solicitation agreements all-together.
She said it will most likely reverberate in the recruiting industry, particularly, "where the line of employees and clients are blurred."
Scrutinize Non-Solicitation Clauses
Going forward, Bushman said recruiting firms should scrutinize their non-solicitation clauses, but stopped short of saying they should be pulled in all instances. It depends on the circumstances.
"I would absolutely, bare minimum, advise them of that risk," said Bushman, who specializes in employment law.
Bushman said in light of the case, employers should be warier of suing to enforce non-solicitation clauses. In this instance it backfired.
AMN sued the former recruiters and Aya, but in losing must pay attorney's fees.
A Nov. 15 article in the National Law Review said the ruling should give a cross-section of employers pause.
"While it could be argued the appellate court's ruling should be limited to its facts because an employee non-solicitation clause easily restrains a recruiter from engaging in their 'profession, trade, or business,' the court's reasoning could be extended to other situations," wrote attorneys James Goodman and David Prager with the firm Epstein Becker & Green.
Appeal to State Supreme Court?
Observers anticipate AMN will appeal to the California Supreme Court, because the ruling could weaken the company's position in the staffing market.
Asked for comment, including on the case's impact on recruiting competitiveness, AMN provided a statement.
"AMN Healthcare will comply with the court's decision. This decision does not affect how we deliver services that exceed the highest ethical standards governing our industry. Our business practices are designed to protect the interests of all parties involved, including healthcare professionals, team members and clients. As the industry leader, we will continue to develop innovative methods to meet the growing demand for workforce solutions that help healthcare organizations provide the best possible patient care," the statement said. "For competitive reasons, we do not publicly discuss specifics about our relationships with our employees."
Should the ruling stand, "Aya Healthcare is hopeful that its base of both corporate employees and travel nurses will grow as individuals feel freer to explore alternative employment opportunities," said the company in a statement.

The decision is part of a larger legal battle between Aya and AMN. They've also dueled on an antitrust matter.
The recent ruling's ramifications go beyond California, according to attorneys Stephen Tedesco and Melissa McDonagh with the firm Littler Mendelson P.C.
Decision's Out-of-State Impact
"This decision does not apply solely to California-based employers, but extends to any out-of-state business that has employees within California," they wrote in a Nov. 16 piece on Littler's website.
"Section 925 of the California Labor Code prohibits the use of contract provisions that apply another state's law or require adjudication of disputes in another state as a condition of employment for any individual who primarily resides and works in California."
AMN argued the identity of trade nurses was a confidential trade secret. In response, Aya said many of the identities were already known since they registered with both companies, and the company stated social media is a common tool to identify and contact nurses.

AMN's contract, according to the court, prevented former employees from recruiting nurses, "even if those same travel nurses had applied to, were known by, and/or had previously been placed by, a competitor of AMN."
AMN reported $1.98 billion in 2017 revenue, ranking first on industry watcher Staffing Industry Analyst's annual list of largest health care staffing firms. Privately held Aya came in fifth, up two spots from the prior year.
The companies have grown in recent years, buoyed by more people gaining coverage under the Affordable Care Act, an aging population and a stronger economy.
Travel nurses play an important role in filling hospitals' staffing gaps.
With AMN, Aya and smaller but fast-expanding Host Healthcare in San Diego, the region is viewed as one of the centers of the travel nursing industry.