LEGAL: AMN LOSES BID TO LIMIT EX-RECRUITERS' ACTIONS
Court Narrows Use of Non-Solicitation Clause
Monday, December 3, 2018
AYA HEALTHCARE
CEO: Alan Braynin
Headquarters: San Diego
Founded: 2001
Revenue: Privately Held
AMN HEALTHCARE
CEO: Susan Salka
Headquarters: San Diego
Founded: 1985
Stock: AMN on New York Stock Exchange
2017 Revenue: $1.98 Billion
A recent ruling involving competing health care staffing firms headquartered in San Diego makes it tougher for employers to restrict past employees from soliciting former clients.
That's the consensus among attorneys who reviewed a case that's drawn national attention, given wider implications.
The California Court of Appeal last month found AMN Healthcare unlawfully prevented former AMN travel nurse recruiters from "engaging in their profession" after they left to competitor Aya Healthcare. These companies recruit, screen and hire registered nurses — and other health care positions — who temporarily work at hospitals.
The headhunters while with AMN signed agreements stating upon leaving the company they wouldn't solicit AMN employees for up to 18 months. As Aya recruiters, they enlisted AMN travel nurses during this window, drawing a lawsuit from AMN.
Aya argued rival AMN — the nation's largest health care staffing company — reduced employee mobility in a bid to preserve market share. AMN, in turn, said the Aya recruiters misappropriated trade secrets.
The Time Factor
A key point in the case: Travel nurses went on 13–week assignments, and the court indicated it's unreasonable to restrict recruiting in such a fleeting field.
"This provision clearly restrained individual defendants from practicing with Aya their chosen profession," said the court in its Nov. 1 decision.
Legal publications like the National Law Review are abuzz over the ruling narrowing non-solicitation agreements in California.

In 2008, the California Supreme Court reinforced that employers cannot limit employees' right to work for a competitor after they leave a company through a non-compete agreement. But the court left the door open for certain non-solicitation provisions that bar a past employee from soliciting previous clients, employees from their former company, or sharing trade secrets.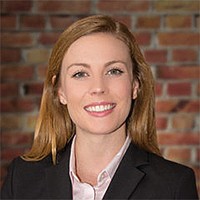 Lauren Bushman, an attorney with the San Diego firm TencerSherman, doesn't believe this case will nix non-solicitation agreements all-together.
She said it will most likely reverberate in the recruiting industry, particularly, "where the line of employees and clients are blurred."
Scrutinize Non-Solicitation Clauses
Going forward, Bushman said recruiting firms should scrutinize their non-solicitation clauses, but stopped short of saying they should be pulled in all instances. It depends on the circumstances.
"I would absolutely, bare minimum, advise them of that risk," said Bushman, who specializes in employment law.
Prev Next