San Diego Convention Center's Bigger Bay Boom: A $1.1 Billion Impact
Sunday, December 2, 2018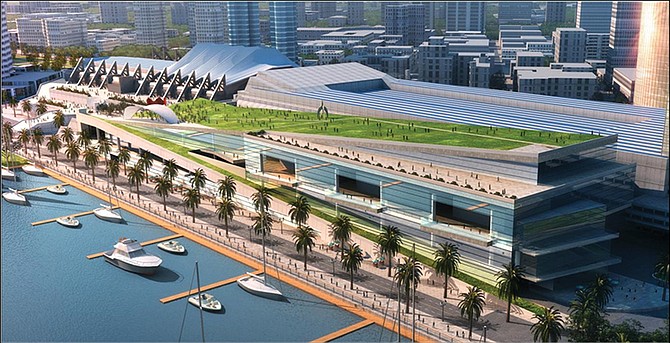 The economic impact of the San Diego Convention Center is anything but small.
According to the recently-released Convention Center's Fiscal Year 2018 annual report, the regional impact of the venue on the San Diego economy from July 1, 2017, to June 30, 2018, was $1.1 billion. This includes conventions, meetings, trade shows and community events held at the space.
The data also show a total of 785,460 attendees contributed $651 million in direct spending as a result of 133 events held at the convention center during the time span, and a total of $24.7 million in hotel and sales tax revenues were generated, directly benefiting the city's general fund.
"Your San Diego Convention Center helps drive business to local retailers, attractions, restaurants, hotels and special event venues," Rip Rippetoe, president and CEO of the venue, said via a news release. "Our job is to host events and bring people to San Diego — events that produce a ripple effect into the economy that reaches across the county.
"The more tourists we have in San Diego, the more sales tax and tourism occupancy tax dollars are generated, which benefits our city and our region," he said.
Of the 133 events, 13 were medical meetings, which accounted for 18 percent of the Convention Center's overall attendance and 38 percent of total regional impact. Medical meetings achieved an all-time record with $1,759 in spending per attendee. According to the report, the average spending of a non-medical event attendee is $1,167 per visit.
Said board Chairman Gil Cabrera: "For every dollar the city invested in our facility, we returned $1.47 in fiscal year 18."
Meanwhile, Comic-Con International is the year's top economic generator, contributing $147 million over four days.