Philanthropy: RBCF Grants Support Causes and Community
Sunday, December 2, 2018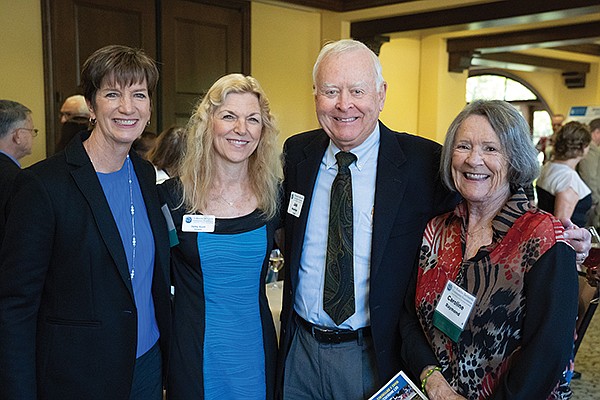 The Rancho Bernardo Community Foundation, an affiliate of The San Diego Foundation, awarded $83,000 to 20 programs that benefit Rancho Bernardo at the group's 30th Annual Thanksgiving Luncheon.
This year, RBCF focused grant making on programs that help make Rancho Bernardo a great place to live, work and play. Grant programs that received funding will support a variety of social impact areas, including education, youth development, science and technology, and the arts.
"Every year, the Rancho Bernardo Community Foundation Thanksgiving Luncheon serves as a reminder for how generous Rancho Bernardo residents are and the impact philanthropy has across our community," Debbie Kurth president RBCF said: "This year is particularly exciting as we celebrate three decades of local impact and grant making in the community."
RBCF has distributed more than $700,000 to the nonprofit community through membership and fundraising programs thanks to an endowment fund that supports the Rancho Bernardo community in perpetuity, RBCF and its members have generated an impact of $2.2 million. For the list of 2019 grantees visit: sdfoundation.org.
Maytag Delivers for Deserving Family, Deserving Club
The Boys & Girls Clubs of Greater San Diego and Maytag brand teamed up to surprise a deserving family in Escondido with new Maytag brand kitchen and laundry appliances. Anthony and Rosie Montejano and their family received the surprise of a lifetime at Conrad Prebys Escondido Boys & Girls Clubs. The Montejano family was chosen for the Maytag brand donation by Danny Sherlock, president/CEO of BGCG of Greater San Diego and a recipient of a Maytag Dependable Leader Award. The family was selected due to their inspiring story of persistence through disruptive times.
Additionally, the Conrad Prebys Escondido Boys & Girls Clubs received a new refrigerator and microwave to assist with food storage and preparation for the club's free snack and summer lunch program. Visit sdyouth.org.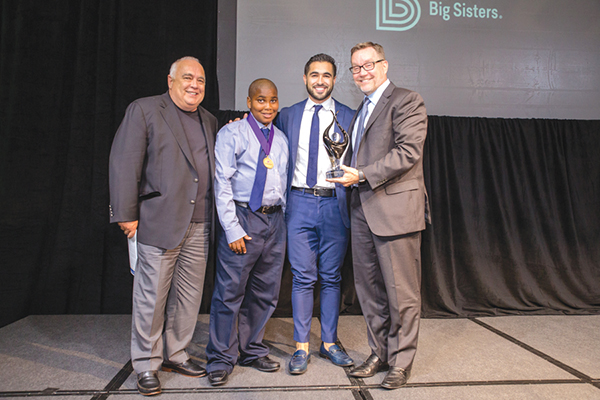 Seidler Honored for Going to Bat For BBBS and Other Good Works
Big Brothers Big Sisters of San Diego County's 56th annual Gourmet Dinner fundraiser was a huge success, raising $690,000 for the nonprofit organization. The theme, "Field of Dreams" was inspired by this year's Big Brothers Big Sisters of San Diego County's Person of the Year, Tom Seidler of the San Diego Padres. Former professional baseball player and Padres broadcaster, Mark Grant, hosted the evening. The event, which included a cocktail reception followed by the dinner and auction, was attended by 530 people. Seidler was honored with the award at the Hyatt Regency La Jolla at Aventine.
Prev Next