DEFENSE: BACN POTENTIALLY WORTH $4.7B FOR BATTLEFIELD MANAGEMENT
Northrop Grumman Program Survives Self-Inflicted Perils
Sunday, December 2, 2018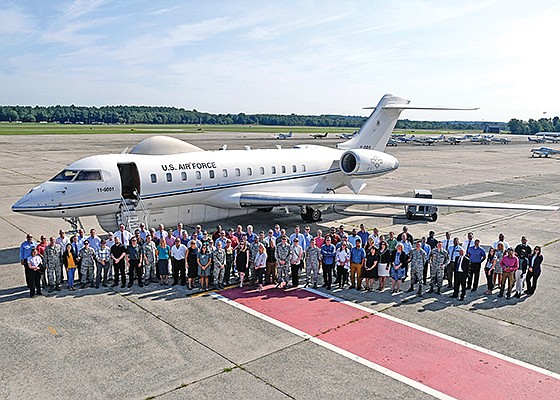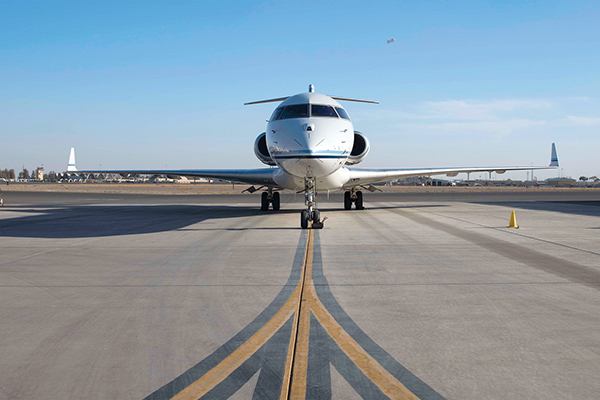 An essential communications conduit on the battlefield in Afghanistan. A multibillion-dollar business opportunity. And a channel for fraud. A defense electronics project run out of Northrop Grumman Corp.'s San Diego offices has proven to be all three, and like a character in a novel, it presents a multifaceted and complicated profile.
In July, Northrop Grumman (NYSE: NOC) marked the 10th anniversary of the U.S. Air Force deploying its Battlefield Airborne Communications Node program, abbreviated as BACN, adding that the program has decades of service ahead.
BACN smoothed the way for radio and internet communications among troops in Afghanistan. The contract was deemed so essential to the Pentagon that it was judged an urgent operational need. As a sole-source deal, BACN was not put out for public bidding.
The Air Force deal is also a lucrative contract for Northrop Grumman. By June 2014, the cumulative face value of the program had reached $1.21 billion, according to a Pentagon contract announcement. By April 2018, the military estimated the life cycle cost of BACN will be more than $4.7 billion through 2031, according to the Air Force's 66th Air Base Group public affairs office.
$31.65M Settlement
There was yet another side to the program, one that Northrop Grumman said it originally caught. In a statement, the Virginia-based corporation said it originally identified issues related to hourly billing and reported them to the government in 2013.
On Nov. 2, the U.S. Department of Justice publicly announced that Northrop Grumman agreed to pay $31.65 million to settle civil and criminal investigations into fraud related to BACN and a second defense program called Dynamic Re-tasking Capability. The government said that Northrop Grumman overbilled the Air Force.
By the Justice Department's account, Northrop Grumman admitted that employees working on the BACN contract at an unnamed Middle Eastern air base charged the Pentagon for 12 or 13.5 hours of work while actually putting in six to eight hours. Though the employees claimed they were at work, they were actually engaged in leisure activities such as golfing or skiing, visiting amusement parks, going out to eat or drink, shopping or enjoying the amenities in the five-star hotels where they were housed.
At one site alone, employees overbilled the government by $5 million.
The events occurred between January 2011 to October 2013 and were made public in November.
"In exchange for admitting its employees' misconduct, making full restitution and agreeing to cooperate in the ongoing criminal investigation, no criminal charges will be filed against NGSC," the U.S. Attorney's office said. The initials stand for Northrop Grumman Systems Corp.
"Federal contracts are not a license to steal from the U.S. Treasury," U.S. Attorney Adam Braverman said in a news release. The Justice Department, he continued, "is firmly committed to vigilantly weeding out abuse and will swiftly pursue all available remedies when egregious fraud occurs."
Also investigating were the FBI, the Defense Criminal Investigative Service, the Air Force Office of Special Investigations, the Defense Contract Audit Agency and the Air Force Materiel Command Law Office Fraud Division.
Northrop Grumman responded with a prepared statement and declined further comment.
"The improper charging was in direct violation of company policies, procedures and training," the statement read. "The company offered to refund improper charges in 2013, took disciplinary action including termination of employees, and implemented corrective actions. The company has cooperated with the government investigation."
The company's most recent financial guidance, issued Oct. 24, takes the matter into account, the company said.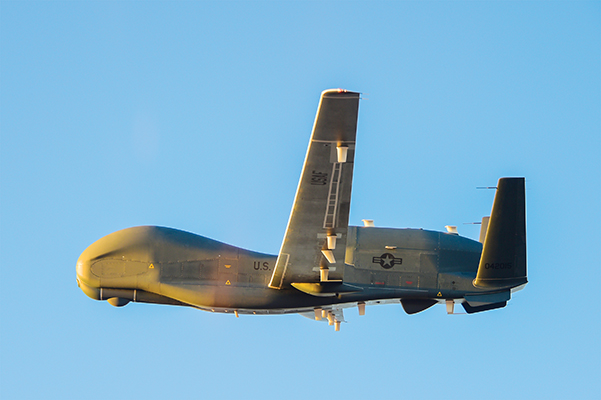 A Payload With Perspective
BACN electronics have been described as a cell tower in the sky, and a way for disparate communication systems to connect, particularly in a difficult, mountainous environment such as Afghanistan.
According to Northrop Grumman, the equipment and processors on a BACN-equipped aircraft accomplish three things. They extend line-of-sight communications. They translate communications between equipment that speaks different "languages." And they provide a common battle picture for commanders, ground forces, fighter jets and others participating in the mission.
The Air Force carries BACN systems aloft on two types of aircraft. There is a manned aircraft that requires Air Force pilots. As of July, the service used four E-11As, which are repurposed 18-passenger aircraft built by Canada's Bombardier Aerospace.
There are also unmanned aircraft: Northrop Grumman-built, jet-powered Global Hawks, which at 16 tons are one of the largest autonomous aircraft flying. Like BACN, the Global Hawk program is based in San Diego.
Northrop Grumman developed the BACN payload as a proof of concept under a previous government contract in 2005. The business owns the system, and the government has limited rights to it, according to an Air Force command's 2011 request for urgent funding for the program. Consequently, BACN is available from just one source.
The Pentagon has been awarding Northrop Grumman contracts for the BACN program yearly. In January, the government announced a $172.7 million sole-source contract for payload operation, as well as support for payload equipment and services. The deal is for one year and could be renewed soon.
In May 2017, the Air Force awarded Northrop Grumman $39.9 million to install a BACN payload on a Global Hawk aircraft. That came in addition to a January 2017 payload operations and support contract with a $140 million ceiling.
On March 30, the Pentagon changed the BACN program's status from a "joint urgent operational need" to a "program of record," making it a more conventional entry in the defense budget. A program of record "is a way to formalize requirements and set up a predictable budget," according to the 66th Air Base Group.
In its July announcement marking BACN's 10 years in the field, Northrop Grumman said engineers in San Diego are now working to harden the electronics against interference, add new capabilities and conform to updated federal standards.
Northrop Grumman also said the company is developing new overseas field sites to support BACN aircraft while at the same time demobilizing others. It offered no further details.