Soci, Which Manages Brands' Social Media, Raises $10.5M Series B
Wednesday, August 29, 2018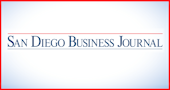 Soci Inc., which manages brands' online presence and social media, recently closed its second round of funding.
The company raised $10.5 million, which it said will contribute to continued exponential growth in the next few years.
Existing investor Vertical Venture Partners led the Series B round. The Silicon Valley firm invests in enterprise technology startups that target a vertical market.
Grayhawk Capital and Tallwave Capital, both based in Arizona, and Texas-based Blossom Street Ventures also participated.
Soci said it has more than 250 clients with more than 50,000 business locations collectively. The startup helps companies to scale brands' presence across local pages on popular social media sites.
"We will be doubling our resources across these teams as we continue to execute on our vision of delivering a complete set of strategic tools that a multi-location brand needs to reach and manage its local customers, while attracting and engaging new ones," Afif Khoury, Soci's CEO, said in an Aug. 29 statement.
The company, founded in 2012, today employs more than 80 people, including about 50 in San Diego.
Earlier this year Soci hired Monica Ho as its chief marketing officer.
Soci raised its first round of venture funding in 2017, an $8.5 million financing led by Vertical Venture and Grayhawk.
Reach reporter Sarah de Crescenzo at sarahd@sdbj.com.