Credit Karma Acquires Digital Mortgage Startup
Wednesday, August 29, 2018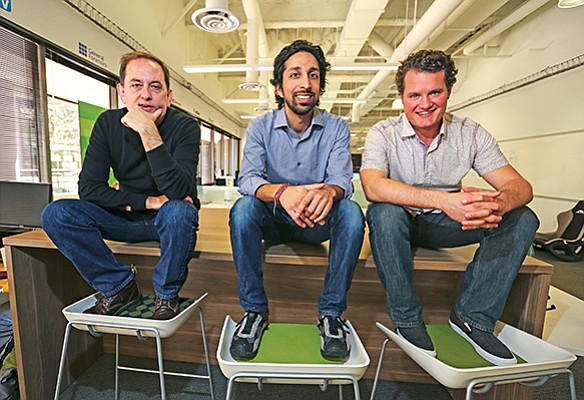 San Diego — San Diego digital mortgage startup Approved has been acquired by credit-checking company Credit Karma.
Terms of the deal weren't disclosed.
Credit Karma, which offers users free credit checks and, based on that credit history, offers from financial institutions, earlier this year acquired another small startup, Penny, a personal finance app with a chatbot.
"If I'm going to simply provide you your credit score, I don't need to have a conversation with you. I just need to present the data," Credit Karma Product Chief Nikhyl Singhal told tech news site Recode at the time. "Our goal is to tackle a more complicated thing — to tackle something like helping people with an auto loan or a mortgage is not a simple one- or two-step conversation. It's a multistep, highly complicated conversation."
Approved CEO Andy Taylor said his team will be building out a digital mortgage "experience" for use by Credit Karma's 80 million members.
The majority of the Approved team is relocating to Credit Karma's headquarters in San Francisco.
Taylor and Navtej Sadhal, who both previously worked at online real estate brokerage Redfin, started Approved in San Francisco in 2015. Later they relocated it to San Diego. The company spent time in the EvoNexus incubator program before moving to the DeskHub coworking space in Little Italy.
Approved raised $1 million in pre-seed funding and launched the platform in April 2017.
Since its launch the Approved platform has facilitated nearly $5 billion in loan originations, according to the company. It says the platform makes getting a home loan simpler and quicker by streamlining document collection and other aspects of the loan process.
"Working with Credit Karma gives us the resources and immediate scale to accelerate our mission-driven work, reaching significantly more homebuyers than we could have imagined when we started," Taylor said in a statement announcing the acquisition.