FINANCE: ARTIVEST'S PLATFORM GIVES INVESTORS NEEDED TOOL
Altegris' Merger Opens Access to Alternative Investing
Monday, August 27, 2018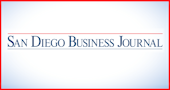 San Diego — Picture a shopping cart full of reams of documents. Now picture a FedEx plane full of those carts.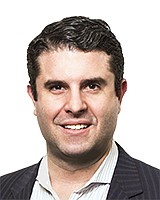 That's the story Artivest founder and CEO James Waldinger likes to tell to illustrate the volume of subscription documents — the documentation that spells out the particulars of an investment agreement — that can be associated with the sale of securities in an investment fund.
Global Alternative Assets Under Management
2016: $6.5 trillion
2015: $6.2 trillion
2014: $6.3 trillion
2013: $5.7 trillion
2012: $5.1 trillion
2011: $4.9 trillion
Source: Willis Towers Watson
For big private equity firms and hedge funds, the required communication alone makes offering shares to individual investors an unattractive proposition.
But as interest in alternative investment strategies — those that involve investments outside of the traditional trio of stocks, bonds and cash — continues to intensify as investors look for ways to diversify their portfolios, enthusiasm is rising on the part of the funds and investors alike to reduce the complexity of such relationships.
The Merger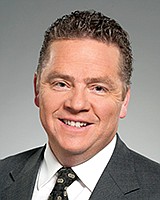 Altegris, a La Jolla firm that has been researching and managing alternative investments since 2002, has merged with Artivest, a fintech company in New York that has developed a platform to link private-equity firms and hedge funds with investors via funds its creates and manages.
Terms of the deal weren't disclosed.
The combined company, which operates as Artivest with offices in New York and La Jolla, has more than 10,000 clients and manages $2.5 billion in alternative assets.
Waldinger said the combination has made the company, with 100 employees, the largest independent alternative investment solutions provider in the nation.
Under the transaction, Matt Osborne, who co-founded Altegris, became the newly formed company's chief investment officer.
Osborne said while the firm was an early adopter of technology in some ways, such as distributing hedge fund strategies online, it fell to the wayside as Altegris focused on its core business.
"The technological revolution passed us by in the past 10 years," he said.
At the same time, at Artivest, Waldinger was looking to bolster the company's expertise and research capabilities.
"Our focus has always been on getting the technology and the user experience right so that it would be easy as pie for financial advisors and for individuals to learn about and actually transact, to invest entirely online via our site into these funds," Waldinger said.
A Ton of Interest
The first alternative fund Artivest offered was by KKR, one of the largest private equity firms in the world.
"What we found was that there were a ton of folks interested, starting at the very top of the food chain," he said. "We started with a bang."
In 2015, KKR led a $15 million funding round for the company. Artivest's investors today also include its employees, Aquiline Capital Partners, Genstar Capital, Thiel Capital and other private investors. Peter Thiel, a mentor of Waldinger's and Artivest's earliest angel investor, took a seat on the Artivest board as part of the merger between Altegris and Artivest. Thiel is perhaps best known for being Facebook's first outside investor.
Hedge Funds and Private Equity
Altegris first did business with Artivest in 2017, when it booked its services as a vendor. But the realization that most of Artivest's funds were in the private equity sphere and Altegris had focused on hedge funds spurred a conversation about potential synergies, said the firms, which had clients demanding access to both.
The firms said the combination of investment expertise and technological know-how will create competitive advantage in a market that is growing and predicted to continue doing so.
A 2017 report by PricewaterhouseCoopers that predicted global assets under management will nearly double in size by 2025 also estimated that alternative asset classes will more than double in size by that time, citing investors' interest in diversification to reduce volatility.
The report also asserts that funds under active management will continue to lose market share to passive and alternative strategies, with funds invested in alternative strategies growing from 12 percent of the market to 15 percent in 2025.
Osborne said such strategies were traditionally the domain of institutional investors because of the high barriers to entry. That was decades ago. Then ultra-high-net worth investors and family offices began getting involved.
Opening Up Alternative Investment
Now, "it's become more mainstream in the sense that wealth managers and investment advisor and banks have increasingly gotten involved, and therefore they're bringing alternative investment products to their wider universe of qualified clients," Osborne said. "There's been an understanding and a realization by investors that alternative investments provide core diversification in the portfolio, and nothing emphasizes that nothing more than the crisis 10 years ago."
He said while institutional investment portfolios can have as much as 50 percent to 60 percent tied up in alternative investments, the average high-net worth investor is more likely to have as little as no alternative investments to 15 percent to 20 percent of his or her portfolio invested that way.
"There's a long way to go," Osborne said. "We believe the wind is at our back in terms of where the alternative investment industry is going, and that we're at the forefront of making these great solutions accessible to a broader array of investors."