SDBJ INSIDER: ABC License Process Needs A Sober Review
Monday, August 27, 2018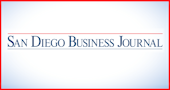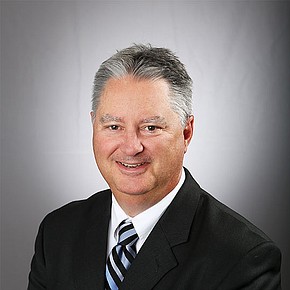 San Diego — What's the business equivalent of a trip to the DMV? It might be dealing with the ABC — the California Department of Alcoholic Beverage Control.
The local review process for license transfers and approvals is now six months at a minimum and often longer, according to Location Matters President Michael Spilky. Good luck to any restaurant trying to align the timing of a license approval with a new lease and hiring and ramping up staff. It's wreaking havoc on landlords, business owners and employees.
• • •
Next month the state will issue in San Diego County 50 new full liquor licenses to winners of a lottery. Those licenses, at a 70 percent or more discount from the market rate, will further clog the system and devalue existing licenses. Spilky says San Diego has too many existing restaurants, and the notorious rate of restaurant failure figures to go even higher with growing dining options (from grocery stores to delivery and meal prep).
• • •
Ever heard of a ghost restaurant? It is a kitchen with no storefront that prepares food for delivery businesses such as UberEats and DoorDash. A ghost restaurant may be a lower-risk business model, especially if it doesn't involve the ABC.
• • •
We're coming up on last call for ChuckAlek Independent Brewers, whose husband-and-wife founders Grant Fraley and Marta Jankowska made for a good story when they opened their nano brewery in Ramona six years ago. They quickly gained a following and in 2014 won a national contest for Samuel Adams "Brewing and Business Experienceship" program. A little over two years ago, they opened a biergarten in North Park.
But competition has become fierce, and the couple has closed the Ramona location and is moving to Colorado. The North Park venue is closing on Sept. 2.
• • •
Sometimes the obvious needs to be said. San Diego Padres General Partner Peter Seidler recently released a statement that he will continue to be neutral on the competing Soccer City and SDSU West ballot initiatives for Mission Valley. It said, in part: "While I financially and conceptionally backed Soccer City in 2016 and early 2017 based on my reasoned assumption that SDSU leadership, San Diego political leadership and Soccer City would collaborate on a modern stadium, it both surprised and disappointed me that common ground could not be found."
Unfortunately, the only common ground remaining in the Mission Valley ballot initiatives might be as the site of mutual self destruction.
Editor-in-Chief Nels Jensen can be reached via njensen@sdbj.com