Rakuten Aspyrian Raises $150 Million in Series C Round
Sunday, August 26, 2018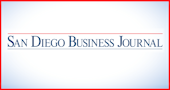 Rakuten Aspyrian hauled in a $150 million Series C round as the company's lead cancer candidate moves into a final-stage trial.
The company, headquartered in San Diego, combines a biologic with laser-activation to target tumors, foreseeing a pipeline based on the approach.
"With this financing we will advance our lead compound ASP-1929, a treatment that received fast track designation by the FDA, into a global, pivotal phase 3 trial to evaluate the efficacy and safety to treat recurrent head and neck squamous cell carcinomas," said Miguel Garcia-Guzman, president and CEO, in a news release.
The designation provides greater access to the U.S. Food and Drug Administration and speedier responses from the agency.
Funds will also support corporate growth, studies in additional cancer types, and the buildup to commercialization of ASP-1929 in the U.S., Japan and Europe. Rakuten and a few other San Diego biotechs are striving for fully integrated operations, countering the norm of San Diego biotechs partnering on commercialization.
This round was led by private investors, including Hiroshi Mikitani, CEO of Rakuten Inc., an e-commerce and fintech company. He's also the chairman of Rakuten Aspyrian.
The Series C financing brings the company's total fundraising to approximately $238 million.
The company's therapy is activated with red light using proprietary laser and fiber optics, which targets tumors but not surrounding normal tissues.