J. Craig Venter Institute Calls for Dismissal of Lawsuit
Sunday, August 26, 2018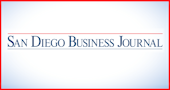 The J. Craig Venter Institute filed a motion to dismiss a lawsuit alleging that its CEO, J. Craig Venter, took trade secrets from former employer Human Longevity.
In Aug. 22 legal documents, the institute argued Human Longevity's lawsuit is a "cynical ploy to embarrass and harass," and that Human Longevity failed to identify which trade secrets were stolen.
"HLI's allegations are so vague and broad that its claimed 'trade secrets' are impossible to identify," states the filing in the U.S. District Court for the Southern District of California.
Human Longevity's July lawsuit accused Venter of keeping his company-issued laptop and sending proprietary information, which allegedly violated an agreement he signed. The legal action was filed against the institute; Venter, a well-known geneticist, was not named as a defendant.
In May, Venter stated via Twitter he was retiring as CEO of Human Longevity and returning to the institute, a nonprofit he co-founded. The lawsuit contends he was terminated.