PROPERTY: LITTLE ITALY PROJECT BRINGS RENTALS, DINING AND ROMANCE
Little Italy Project Brings Rentals, Dining and Romance
Thursday, August 23, 2018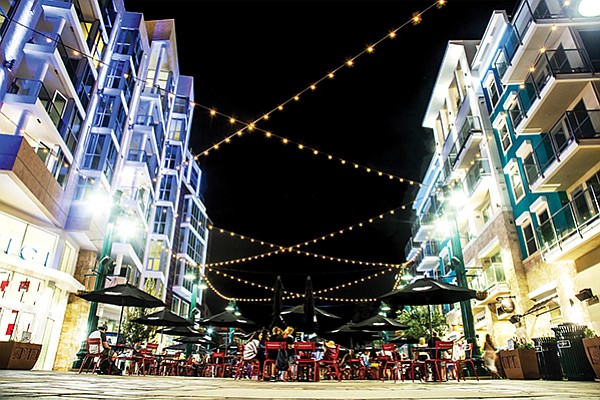 San Diego — For more than a decade, people who live and work in Little Italy have yearned for a central plaza that would give the community a stronger European feel and a place that would be an attraction in its own right.
They got it in August with the dedication of Piazza della Famiglia — a 10,000-square-foot plaza in a closed-off section of West Date Street between India and Columbia streets with a fountain on the east end and a downhill view straight to San Diego Bay.
"One thing we've been trying to do in Little Italy for a long time is build a town center,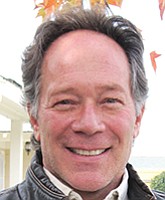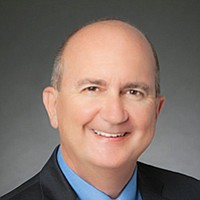 like in many European cities," said Marco Li Mandri, chief executive administrator of the Little Italy Association. 'People Need a Place'
"People need a place and this is the place," Li Mandri said.
Piazza della Famiglia is part of a larger project by H.G. Fenton Co. that included construction of two apartment buildings that bracket the piazza — Vici at 550 W. Date St., and Amo at 555 W. Date St., along with the Little Italy Food Hall that has six restaurants featuring a variety of take-out foods, and Frost Me Café & Bakery.
"We're just a little bit passionate about this one," Mike Neal, CEO of H.G. Fenton Co. said of the piazza and apartment project, adding that the buildings were intended to complement the piazza.
The seven-story, 24,000 square-foot Vici has 97 market-rate apartments ranging in size from 537 square feet to 1,723 square feet, with monthly rates starting at about $2,200 and going up to more than $6,000.
The five-story, 5,000 square-foot Amo has 28 apartments ranging in size from 360 square feet to 945 square feet, 11 of which are designated as affordable under San Diego Housing Commission guidelines.
Monthly rents for the market-rate apartments in Amo range from $1,900 to $3,650.
Assemblyman Todd Gloria, who pushed for the project when he was a member of the San Diego City Council, said including affordable apartments was critical.
Little Italy is "a community that says yes, yes we will take the affordable housing," Gloria said at the Aug. 2 dedication of the piazza.
After acquiring the land, "We worked with the Little Italy Association and Civic San Diego and put together a vision," Neal said. "That vision was a true, European piazza anchored by a fountain. I can't even tell you how committed the community was to a marquee fountain."
Prev Next