AG: HIGH-END CROP TARGETS THE PRICEY SPECIALTY MARKET
Coffee Could Be Something Special in Local Agriculture
Thursday, August 23, 2018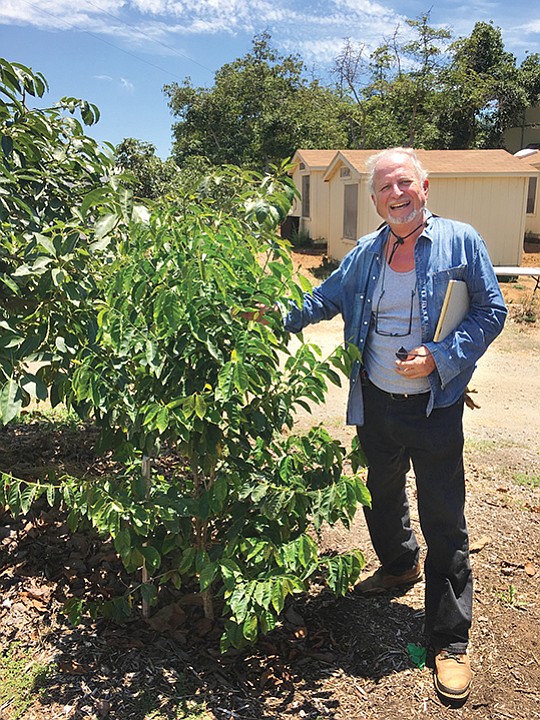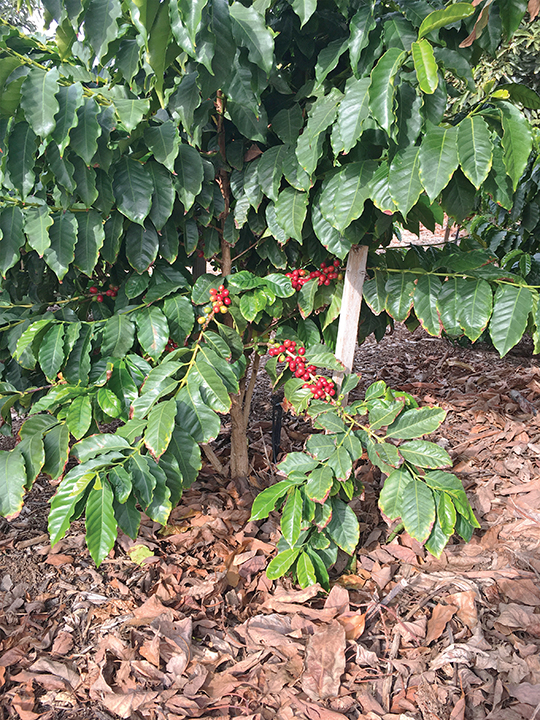 San Diego — According to the San Diego County Farm Bureau, San Diego is the top grower of domestic avocados and the No. 1 nursery and floral county in the nation. But these days, local farmers have their eyes set on a new crop: coffee.
Jay Ruskey, a seasoned California farmer has tapped San Diego and the state's central coast to grow high-end coffee that he and his team believe will sell for around $15 a cup. As a result, approximately 30,000 trees are currently in the ground in Oceanside, Fallbrook and Bonsall, to list a few locations, with full harvest becoming available starting later this year. The Market
"There is a segment of the population that is pretty wealthy and willing to pay that price," said Gary Bender, a horticulture professor at MiraCosta College. Bird Rock Coffee Roasters' President Jeff Taylor says he is not only excited to sell locally-grown coffee at his four San Diego coffee shop locations, but he also believes the industry will take off despite the hefty price tag.
"Traditional method of trading coffee hovers at $1.35 per pound, but, the fact that geisha coffee sold for $20 a pound in 2006, that marked the beginning of a new era in coffee, if you will," he said. "Prices have sky-rocketed. Now, truly high-end coffee, like the one we are growing here, is demanding wine-like prices."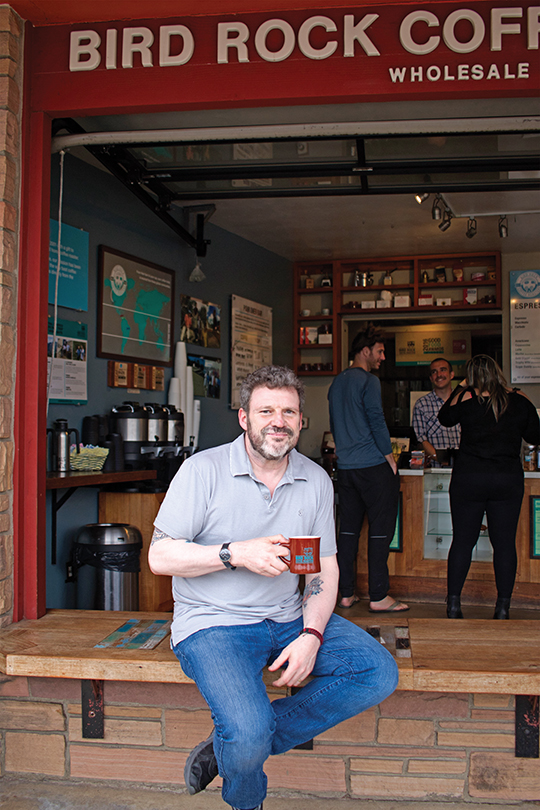 The Varietals
Fifteen varietals of arabica, considered the better-tasting and higher-quality coffee to its robusta counterpart, are growing in regions up and down San Diego County, including catuai, caturra, geisha, laurina and pacas. The coffee bushes were planted underneath avocado trees, which in turn provide the necessary shade to avoid sunburn, says Scott Murray, owner of Murray Farms Inc. and consultant to singer/songwriter and farmer Jason Mraz's Mraz Family Farms in South Morro Hills in Oceanside, the latter of which planted 2,232 coffee trees of 11 varieties in the fall of 2015 and saw its first crop this year.
"In the United States, there are only two places coffee has been produced, one being Puerto Rico, and then the industry moved to Hawaii," said Murray, adding that he's created a system of fine wire baskets near the root of the tree, sticks and chicken wire on the outside of the plant and agricultural, fine-bonded polyester fabric on top to create a miniature greenhouse environment and protect it from gophers and other animals for maximum plant growth. "This helps the trees get rooted really well and get really strong before we harden them off under direct sunlight, which takes two months to gently expose them to."
With Ruskey at the helm, Frinj Coffee Inc., located in Goleta on the Central California Coast, is offering an entrée to growing coffee in San Diego through a full-service operation that begins with selling the pest-free, locally-grown specialty coffee plants to interested growers (for $20 each). Now, experts believe this experimental crop can be the next revenue-driving agricultural sector for San Diego, especially as the avocado market, which produced $122 million in 2017, according to the county's annual crop report, slows down.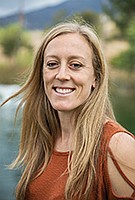 California Coffee Industry
"Our plan is to spearhead the California coffee industry," said Lindsey Mesta, chief marketing officer for and co-founder of Frinj, which was incorporated in 2017 and has an additional 1,600 trees at Good Land Organics, Ruskey's exotic fruit farm north of Santa Barbara. "First, we get the plants in the ground, and second, we take the farmers under our wings and make sure they don't go through the same trials and tribulations as we did these last fifteen years of experimenting with the trees. And then we provide farmers the milling operation and, finally, we bring the product to retail."
Specialty Vs. Commodity Market
Part of what's opening the coffee market up to avocado-growing regions like San Diego is the shift in the specialty market on the consumer side, says Mesta. As she explains it, the coffee industry has been generally very dependent on the commodity market, which sells for less, instead of the specialty market, which sells for more. "That has changed because people want coffee grown in different places, new varietals, with different flavors and different stories behind them, and that is where higher-end coffee, the kind we are growing, has a place," said Mesta. This will help balance out the cost of what it takes to grow coffee in San Diego due to the price of land, cost of labor and the technology needed to more efficiently run a coffee farm.
From a grower's perspective, the climate change in tropic regions that normally grow coffee is also allowing San Diego to step in the coffee scene. "We sit very far outside the tropics, so, we can grow in lower elevations," said Mesta, adding that coffee trees won't survive in frost zones, either. "The climate in our location and in the avocado belt, in general, is similar to high elevations in tropical regions."
The Avocado Connection
Other factors that are aiding in making San Diego a coffee-growing hub include: Most San Diego avocado trees are reaching their life span of 30 to 50 years, which means they are not producing like before or not producing at all; they require a lot of water to grow, which is scarce and expensive; and also because of stiff competition from right across the border in Mexico. "Which is why it's important to help those farms go from monoculture (one that grows only one crop) to polyculture," said Murray. This is helpful as it pertains to droughts and water waste, because, now a farmer can water two crops with the same amount it normally uses to water just one.
The back-story of the budding San Diego coffee industry dates back to 2002, when Ruskey decided he wanted to try growing the cherry bean at his Good Land Organics farm. What he found was that, much like avocado, coffee could grow pretty successfully in parts of California. He decided to have his coffee beans participate in a couple of cupping tests, receiving almost perfect scores each time. In 2014, Coffee Review, a consumer publication, gave Good Land's caturra coffee a score of 91 out of 100. So, he began selling his coffee for about $65 a pound to roasters in neighboring areas, and last year, sold what was left of his crop to Oakland-based Blue Bottle Coffee Roasters, which then turned around and sold the California-grown coffee for $18 per ounce and individual boxes for $65 through its 39 retail stores worldwide. That's when he and his team decided to come down to San Diego with the idea that, if the county can grow avocados, it can also grow coffee, and together, they can keep up with the demand and potentially create a new crop industry for the region.
"We're not ever going to compete on quantity with other regions, so, we have to produce a quality product that warrants the price," said Mesta. "Our product doesn't fit everyone, but, there is room to grow for our type of product, much like high-end wine and cheese."