Thompson Heads Realtor's Group
Wednesday, August 22, 2018
Tommy Thompson has been named CEO of the North San Diego County Association of Realtors, a trade group with about 7,000 members.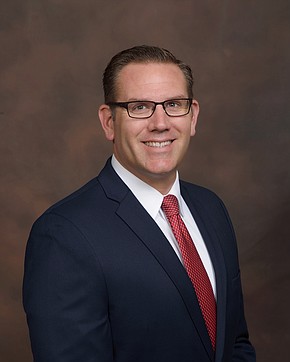 A native of Fallbrook, Thompson is a former senior vice president of the California Apartment Association.
He also is the former director of government affairs for the Building Industry Association of Southern California and a former legislative aid.
Thompson earned a bachelor's degree in political science from the University of Utah.
Thompson replaces Richard D'Ascoli, who had been president of the North County Association of Realtors since 2016. D'Ascoli is CEO of the Pacific Southwest Association of Realtors.
"The NSDCAR board of directors and I are very pleased to have Tommy serve as our CEO, manage our day-to-day operations, and represent the interests of the real estate industry throughout San Diego County," said Carol Farrar, chairwoman of the North County group.