Novo Brazil Expansion Fits New Model for Malls
Wednesday, August 22, 2018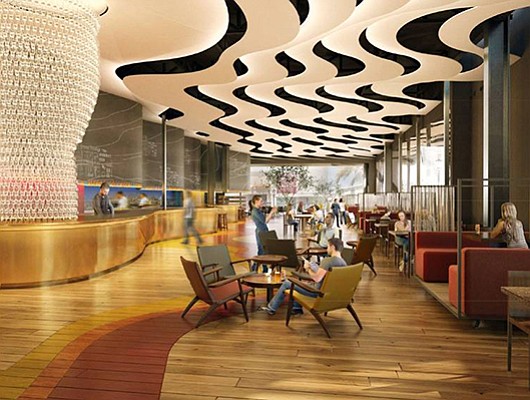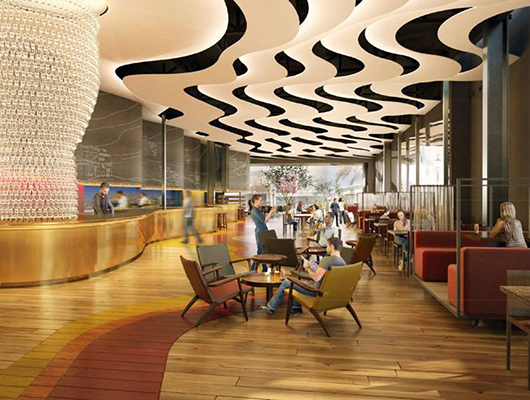 San Diego — Beer fanciers looking for a new taste treat could soon head south to Chula Vista, where Novo Brazil is expanding into the Otay Ranch Town Center mall with a $2.5 million micro-brewery, tasting room, restaurant and beer garden.
"We're growing a lot, thanks to the local community that embraced us," said Eduardo Pentagna, Novo Brazil CEO.
"The community really embraced us and liked us a lot," said Pentagna, who opened the original Novo Brazil craft brewery and tasting room in 2015 at 901 Lane Ave.— about four miles from Otay Ranch Town Center.
"It's very small," Pentagna said, with room for about 50 people. "We've been hearing a lot about how we don't have food, it's not comfortable enough."
Although the original Novo Brazil will continue, the company is taking over and renovating a spot of about 12,000 square feet in the mall that had been used by Anthropologie, a women's clothing retailer.
The mall site — expected to open in early 2019 — will include a restaurant with about 300 seats, an event space, and indoor-outdoor beer garden facing the mall's main street, a 10-barrel brewing system, and a full bar offering Novo Brazil's beers, guest taps, wine and cocktails.
"We try to make beers that are very easy to drink, but still very flavorful, a lot of layers of flavor," Pentagna said.
The restaurant will serve what Pentagna said is traditional Brazilian fare, such as feijoada — a black bean and pork dish.
It also will feature seafood and grilled meat.
"The idea is to bring a little bit of Brazil to San Diego and show more about our culture and the way we live," said Pentagna, who is of Brazilian heritage.
In keeping with that, the design of the new Novo Brazil has a wavy look patterned after the sidewalks of the Copacabana Beach in Rio de Janeiro.
San Diego County has more than 160 licensed craft breweries — the most of any region in California — with the biggest concentration in North County, according to a recent report by the commercial real estate firm JLL.
In addition to Novo Brazil, Chula Vista is home to Bay Bridge Brewing and Chula Vista Brewery — both of which are in the city's west side.
Novo Brazil's move into the mall is part of a trend as mall owners expand their offerings beyond traditional retailers to include more restaurants, fitness centers and other venues to entice customers to linger rather than shop and leave.
"It's a natural evolution of our business," said Steve Sayers, Otay Ranch senior general manager.
"Retail is still an important part of a shopping center," Sayers said, adding that Novo Brazil "is a great addition to Otay Ranch Center."
Pentagna said Novo Brazil in the mall is meant to be a place for people to linger.
"We wanted to be a very casual, very friendly place where you're going to feel welcome, where you can come and spend a couple of hours, not rush to leave," Pentagna said.