Del Mar Heights Office Buildings Sold For $43M
Wednesday, August 22, 2018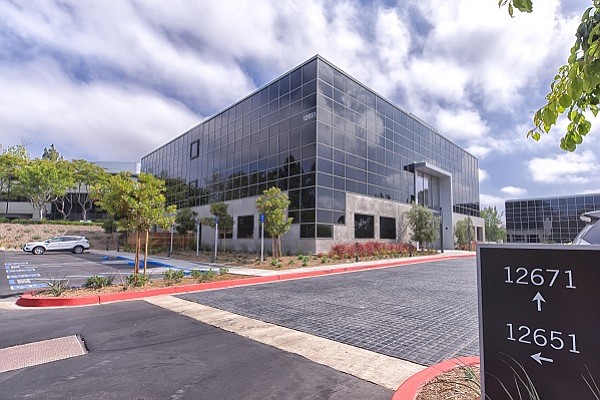 A Del Mar Heights office project consisting of two buildings has been sold for $43 million.
With a total of 74,402 square feet of space on 3.5 acres of land at 12651 and 12671 High Bluff Drive, DMcp had recently undergone $4.4 million in improvements by the owner, an affiliate of Cruzan.
The buyer was EverWest Real Estate Partners, LLC of Denver.
"In 2017, Cruzan completed extensive common area improvements including a newly renovated, two-story atrium lobby, high-end interior finishes and new flooring, a newly renovated, best-in-class indoor/outdoor fitness center and locker facilities, and fully built-out new generation spec suites," said Brad Tecca, executive director of Cushman & Wakefield's Capital Markets in San Diego.
Tecca and Rick Reeder, executive managing director of Cushman & Wakefield's Capital Markets, represented the seller.
The buyer represented itself.
"DMcp presented a rare, once-in-a-cycle opportunity for an investor to acquire a best-in-class and fully renovated multi-tenant office project set in one of the most prominent and desirable coastal business and residential communities in Southern California," Reeder said.