Tri-City to Reconsider Suspension of Mental Health Unit
Monday, August 20, 2018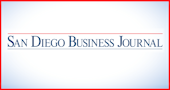 The Tri-City Healthcare District board will soon reconsider a decision to suspend operations of the center's inpatient Behavioral Health Unit and Crisis Stabilization Unit.
In June, the board voted to suspend the center, citing the cost of structural modifications required by the federal government. After public concern over the move, the San Diego County Board of Supervisors ordered a study of the county's mental health resources.
"Recognizing the community's concern regarding mental health services, the board decided to provide another opportunity for interested persons to provide testimony. After considering public comments and relevant information regarding the units, the board will decide what - if any - action to take," Tri-City said in a statement.
The meeting is scheduled for 4:30 p.m. on Aug. 21 at 4002 Vista Way in Oceanside.