SD 500: Quartet Among Next 40 Honorees
Monday, August 20, 2018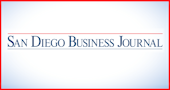 San Diego — Scot Chisholm, Matt Cole, Keith Jones and Ashok Kamal were among the 40 honorees in the San Diego Business Journal event, San Diego's Next 40 Top Business Leaders Under 40.
Chisholm is co-founder and CEO of Classy, a social enterprise technology company serving the nonprofit community. Since 2011, fundraising on the Classy platform has doubled each year — resulting in thousands of nonprofits collectively raising over half a billion dollars.
Cole is president of Cubic Transportation Systems. His unit has secured more than $2.5 billion of business in the past 10 quarters, including major contract wins in New York and Boston, both of which have options to grow to more than $1 billion.
Jones is the third-generation managing partner of Ace Parking Management. Ace has more than doubled its business in the past 10 years with gross revenues growing to more than $700 million.
Kamal has spent the past two years leading the local chapter of Tech Coast Angels, the largest angel investing group in the country, and has invested in nine startups including three in San Diego. He has helped galvanize and grow the local startup scene, especially in collaboration with Startup San Diego and the San Diego Venture Group.
A recap of the event will be in the Aug. 27 edition of the SDBJ.
• • •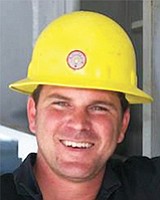 Daniel Sullivan, founder and CEO of Sullivan Solar Power, will be among the speakers at an event Aug. 29 entitled "New Energy Efficiency Policies and The Cleantech Opportunity."
Among the topics discussed will be state and federal energy efficiency policies calling for solar on new construction and annual energy benchmarking disclosures. The event is at the Sanford Consortium for Regenerative Medicine in Torrey Pines.
• • •
David Howard of Lee & Associates has switched coasts. After eight years as president of the North San Diego County office in Carlsbad, Lee has moved to Charleston, S.C., for a similar role as the company creates a presence there.
To suggest items for consideration in the SD 500 update, send a note to news@sdbj.com.