Kratos Reports Q2 Revenue of $151M
Sunday, August 19, 2018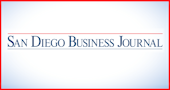 San Diego — Kratos Defense & Security Solutions Inc. reported a net loss of $7.7 million on revenue of $151.2 million during the company's second quarter, which ended on July 1.
The same quarter one year ago saw Kratos (Nasdaq: KTOS) report a net loss of $6.2 million on revenue of $147.9 million.
The defense contractor said it recast its financial results to reflect the recent divestiture of its Public Safety & Security business.
The corporation reported financial results Aug. 2.
The most recent quarter's net loss of $7.7 million included a $3.9 million loss from discontinued operations.
Kratos' Unmanned Systems Division, which makes target drones and tactical drones, turned in $35.6 million in revenue in the recent quarter, up 60 percent from $22.2 million in the same quarter of 2017.
The San Diego-based defense contractor affirmed its financial guidance for fiscal 2018, saying it expects $640 million to $650 million in revenue. The numbers exclude the public safety business.
Kratos said it expects fiscal 2018's adjusted EBITDA to be $55 million to $59 million. EBITDA stands for earnings before interest, taxes, depreciation and amortization; Kratos adds other adjustments including stock-based compensation, foreign transaction gains and losses, legal costs and excess capacity and restructuring costs.
Kratos also said its Unmanned Systems Division booked $54.3 million in contracts during the second quarter.