SDBJ INSIDER: Craft Brewers Have a Normal Business Dispute
Sunday, August 19, 2018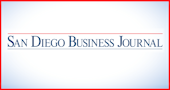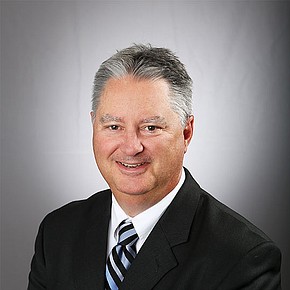 San Diego — Trademark disputes in the craft brewing world are not restricted to big beer vs. little beer. You may recall Stone Brewing Co.'s motion in February for a preliminary injunction in which it claimed the rebranding and repackaging of Keystone Light, which isolated and emphasized the word Stone, was creating confusion in the market. Among the arguments made by MillerCoors in its response earlier this month is that Stone waited nine months before issuing its complaint.
3 Floyds Brewing Co. of Fort Wayne, the largest craft brewer in Indiana, has filed a trademark complaint against Rancho Bernardo-based Abnormal Beer Co., alleging the name infringes on its motto of "It's Not Normal." Abnormal, founded in 2014 by Elvin Lai, Matt DeLoach and James Malone, produces about 4,000 barrels a year.
3 Floyds was founded in 1996 and has been on a high-growth curve, nearing 100,000 barrels a year in production — about the size of Karl Strauss Brewing Co. here — and is distributed in five Midwestern states. 3 Floyds has hired global architectural firm HKS for its big hometown expansion (think Stone's presence in Escondido).
• • •
The San Diego Veterans Day Parade in the recent past has been the nation's largest public parade of U.S. Armed Forces in uniform formations from all five military branches. That detail has been a bit of a well-kept secret, according to Jack Harkins, a retired Marine Corps officer and chair of Veterans Week San Diego, the volunteer group that puts on the parade. It's fair to say that bragging about those kinds of details is not exactly in its DNA. The 32nd annual event will be Nov. 10, and history suggests about 80,000 people will come out to watch, and more than 1,000 active military members will be in the parade.
This year the parade shares a date with a certain military parade in Washington, D.C. That parade will commemorate the 100th anniversary of the end of World War I and could have as many as 7,000 service members, much to the delight of our president. The D.C. parade originally was scheduled to coincide with the D.C. Veterans Day parade on Nov. 11 but recently was moved up a day.
Harkins is hopeful the D.C. parade is over by 11 a.m. local time, which is when the parade starts here. In any case, he knows the local effort will be well supported.
Editor-in-Chief Nels Jensen can be reached via njensen@sdbj.com