Dahl Named CBRE Managing Director For Investment Services
Thursday, August 16, 2018
Natalie Dahl has been appointed managing director for investor services of CBRE in the San Diego region.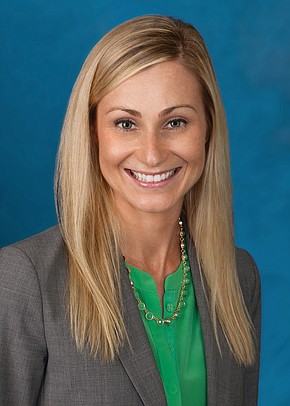 She replaces Paul Komadina, who was named senior managing director and regional manager of CBRE in Arizona.
Dahl will be in charge of the CBRE's overall strategy in the region for investor clients and oversee investor leasing, sales, debt and structured finance, asset services and valuation and advisory services.
She also will help lead CBRE's Capital Markets business across Southern California.
With Executive Managing Director John Frager, Dahl will oversee a staff of more than 250 in CBRE offices in downtown San Diego at 350 10th Ave., Westfield UTC at 4301 La Jolla Village Drive, and Carlsbad at 5780 Fleet St.
Dahl had been a vice president of CBRE and member of CBRE's Northern Capital Markets team based in San Francisco and had worked on CBRE's national capital markets leadership team in San Diego.
She earned a bachelor's degree in business administration from the University of San Diego.
"The vibrant San Diego region is receiving strong interest from real estate occupiers and investors," Dahl said. "I am eager to help our innovative and client-focused professionals leverage our market-leading service offering and platform to create exceptional outcomes for our clients."