PROPERTY: RECORD RENTS, STRONG REVENUE LIMITED SPACE ALL FACTORS
Good Economy Keeps Retail Sector Strong
Wednesday, August 15, 2018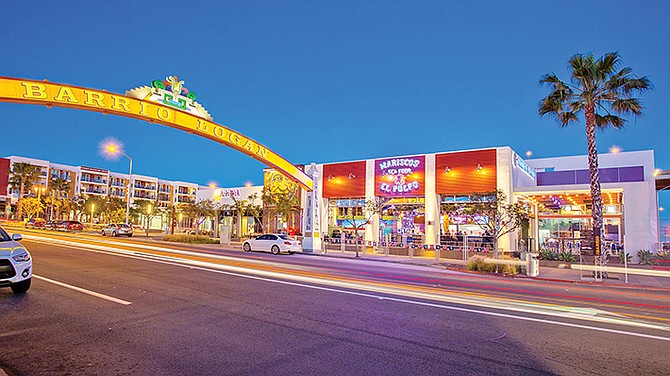 San Diego — Despite recent closings of some big-box retailers such as Toys R Us and moves by others to scale back operations, the retail market in San Diego County is thriving heading into the second half of the year, according to commercial property brokerages.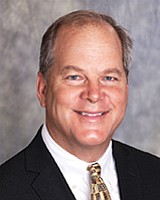 CBRE reported that retail rental rates reached an all-time high in the second quarter of 2018.
"You hear all the gloom and doom out there, but the facts speak for themselves," said Reg Kobzi, a senior vice president with CBRE.
"Retail and food sales posted a 6 percent, year-over-year gain, the biggest increase since 2012," Kobzi said.
Retail rental rates went into "a steep decline" in the first quarter of 2018, according to CBRE, dropping from the $2.32 per square foot set at the end of 2017 — the previous all-time high — to $2.26 per square foot in the first quarter of 2018.
They've since bounced back up to a record high of $2.39 per square foot by the end of the first quarter of this year, according to CBRE.
Healthy Growth
"I think you're going to continue to see healthy growth for the remainder of 2018," Kobzi said. "The only thing that would bring that down would be interest rate hikes."
Even then, Kobzi said, "I think everybody's already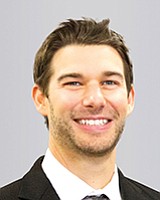 factored in interest rate hikes."
An equally optimistic outlook came from Cushman & Wakefield, which reported that San Diego is seeing more new retail under construction than at any time since 2006, with more than 1 million square feet being built.
At this time in 2006, 1.4 million square feet of retail was under construction, according to Cushman & Wakefield's Marketbeat San Diego report for the first half of 2018.
"We're back to the historic peak of development activity, especially in the urban environments where you're seeing residential and office over ground level retail," said Chad Iafrate, a senior director of Cushman & Wakefield in San Diego.
"That's been kind of fun to see in San Diego, which has largely been more of a suburban-type market. We're starting to see these urban projects start to take flight," Iafrate said.
La Mesa a Hot Spot
Outside of downtown San Diego, Iafrate said La Mesa "is very much up and coming."
"It's kind of becoming what North Park was five years ago or 10 years ago," Iafrate said. "It's great submarket for growing, young families."
Other hot spots cited by Iafrate were Oceanside and Carlsbad.
"Coast Highway in Oceanside has really seen a transformation in the past few years, primarily driven by breweries, tasting rooms and restaurants," Iafrate said.
Nevertheless, Iafrate said he expects the retail market to cool off, partly because that even with all the new construction, inventory is limited.
With demand and rents rising, CBRE reported that the availability rate of retail real estate dropped in the second quarter.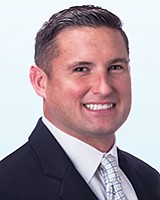 'Naturally Cool Off'
"We've kind of reached the point where we can't continue to push growth," Iafrate said. "It will kind of naturally cool off."
David Maxwell, a vice president with Colliers International in San Diego, said he sees retail remaining strong in San Diego County.
San Diego "mirrors the macro market conditions," Maxwell said.
"While the economy is going strong, I expect retail to be strong as well," Maxwell said. "I think retail is just changing and adapting to what consumers want it to be now. Nothing's ever going to take away from physically going down to unique urban areas and the experience of urban shopping."
Serena Patterson, an associate at Colliers International, said that even in suburban submarkets, shopping center owners and developers try to replicate the urban feel with boutique shops, restaurants, fitness outlets and other smaller outlets instead of big-box stores.
Miro Copic, a lecturer at San Diego State University's Fowler College of Business, said that successful retailers are adapting to the changing environment caused partly by the internet and e-commerce.
"While some retailers are kind of going to die, other retail is kind of stepping up and taking their place," said Copic, co-founder and principal partner at BottomLine Marketing. "You're seeing brands like Hobby Lobby that used to be very regional opening new locations."
Hobby Lobby earlier this year moved into the College Plaza shopping center in Oceanside, taking over space formerly used by Dick's Sporting Goods.
Brick-and-Mortar Presence
In other cases, companies that were once strictly online are opening brick-and-mortar stores, as Amazon did in the Westfield UTC mall.
"A lot of online brands are saying, 'you know what, we need a physical presence," Copic said.