Sagara Named CEO of SDG&E
Sunday, August 12, 2018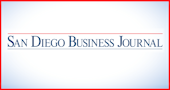 Sempra Energy has named Kevin C. Sagara chairman and CEO of San Diego Gas & Electric Co. The business made the announcement on Aug. 10.
Sagara, 57, will start his new job on Aug. 25. He is currently president of Sempra Renewables. With Sempra selling its wind and solar assets, the renewables unit is losing the bulk of its business.
The CEO's job at SDG&E has been vacant since the start of 2017, when Jeff Martin left the post to take an executive role at Sempra Energy. Martin became Sempra's CEO on May 1.
Scott Drury has served as president of SDG&E since the start of 2017 and will stay in that role.
Sempra also recently announced that it is forming a new operating group for its North American infrastructure, and that it has tapped Carlos Ruiz Sacristán to be chairman and CEO of the group. Ruiz, 68, was previously chairman and CEO of IEnova, Sempra's Mexico operating subsidiary. He will be based in Mexico City.
The new group will take in Sempra Energy's Mexican operations contained within IEnova, Sempra LNG & Midstream's existing operations including its Cameron liquefied natural gas (LNG) plant, as well as all other liquefied natural gas development and marketing activities.
Tania Ortiz Mena, 48, will become CEO of IEnova; she was previously IEnova's chief development officer. The subsidiary is formally known as Infraestructura Energética Nova S.A.B. de C.V.