MEDICINE: BRINGING SERVICES TO THE CONSUMER IS TREND IN HEALTH CARE
Walk-In Clinics Part Of Care Providers' Pursuit of Patients
Wednesday, August 8, 2018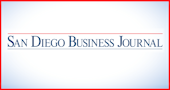 San Diego — Forget far-off appointments and long drives to the doctor's office.
Scripps Health and others are embracing walk-in clinics throughout the county, a wrinkle in a larger strategy to draw patients valuing convenience and lower-cost care. As such, the hospital systems are looking to capture more of the profitable primary-care market.

Scripps by the end of the month will have a dozen new express clinics, geared toward matters that don't rise to the level of urgent care — like minor illnesses, minor injuries, vaccinations and exams. They're dubbed HealthExpress.
"Those are two different types of levels of care," said Tracy Chu, vice president, chief operations executive of Scripps Medical Foundation, noting an additional difference is that urgent care offers X-rays and other services.
Further distinguishing HealthExpress: For members, there's a lower copay than urgent care. But it's not to say Scripps is turning away from urgent care — it's actually considering investing further in this area, another arrow in the quiver to be closer to patients' workplaces and homes.

Besides walk-in clinics and urgent care, hospitals have also invested heavily in outpatient sites across the county, increasing neighborhood access for surgery, imaging and other services.
"What you're seeing is a trend in health care to get closer to the consumer, closer to the patient, and bring the care to them," Chu said.
Open to the Public
Like others in this realm, HealthExpress features extended hours, and it's open to the public, not only Scripps patients.
"We know that consumers will go with the most convenient and the most available option sometimes, and that may or may not be within their insurance network," Chu said.
The new sites follow the first HealthExpress location, which opened late 2015 in a University City office tower.

In contrast, the new HealthExpress clinics will be housed within existing Scripps Clinic or Scripps Coastal outpatient sites, and thus in their own category from retail clinics run by CVS and Albertsons.
Scripps' arrangement, Chu said, combines patients seeking not only convenience, but quality and integration within the health system.
She noted this expansion is but one step, and the health system isn't ruling out future stand-alone clinics, which would be closer to retailers' ventures.

Plans for 16 Stand-Alone Clinics
UC San Diego Health, meanwhile, is jumping into this space.

The health system currently has two walk-in clinics, with plans for 16 stand-alone clinics over the next four years. They will be located alongside public transportation lines in busy retail locations, staffed by nurse practitioners.
UC San Diego Health's goal is for patients not to travel more than 15 minutes for care, by way of a broader spectrum of express care, urgent care and primary care clinics.
These facilities factor into the organization projecting an additional three million primary care and outpatient visits by 2022.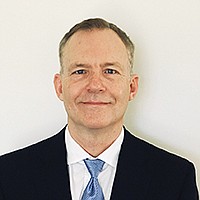 David Beech said express clinics aim to capture more of the primary care market, in the wake of in-patient stays declining. He's a health care consultant with Trion Group, part of Marsh & McLennan Agency.

"Historically in San Diego physicians have practiced in really large clinic settings. There wasn't really deep outreach into the community to make things more accessible. So now that's a push," Beech said.

In addition, he said by reaching patients earlier, including preventative screening, hospitals mitigate risk. That's because they participate in HMO plans, in which they're partly on the hook for inpatient, outpatient, emergency room, lab, imaging and other services.
Sharp Rees-Stealy Medical Group and Sharp Community Medical Group provide medical direction to 13 Minute Clinics inside CVS stores, up from 10 clinics when the affiliation started in 2013.
Under the agreement, Sharp is paid a flat fee, mainly to field phone calls from CVS nurse practitioners seeking guidance.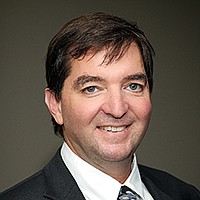 Maintaining a Balance
Dr. Steven Green, chief medical officer of Sharp Rees-Stealy Medical Group, said Sharp must maintain a balance. It's sought to strengthen access through means like the CVS partnership and expanded after-hours urgent care. At the same time, Sharp upped the number of same day and next day primary-care visits, as well as made primary-care scheduling easier, in an effort to strengthen the bond between patient and primary-care doctor.
"We want to make it as easy as possible for patients to go in and be seen by their own doctor so their care is coordinated," Green said.
Palomar Health got in on the walk-in clinic trend in 2008, the first in the region, and currently operates two express clinics out of an Albertsons Sav-on Pharmacy for mild ailments. The clinics accept some insurance, but with a $72 standard fee, they draw many without insurance.
Tri-City Medical Center and Kaiser Permanente San Diego did not respond to an interview request.
Beyond saving time, a greater number of walk-in facilities divert unnecessary emergency room visits, if coordination is done right.

Of note, patients arriving at a Scripps site are triaged to the most appropriate venue, or they can call a line before hopping on the road. Through an app, patients can save a place in line at UC San Diego express clinics.
According to Chu with Scripps, the dozen clinics come after market trend research showing major players like Amazon ushering in preference for affordability, ease and price transparency. In addition, Scripps consulted national primary care and medical groups.