Civic San Diego Closes $10M Tax Credit Investment with Ajinomoto Foods
Tuesday, August 7, 2018
Civic San Diego's Economic Growth Fund has closed a $10 million New Markets Tax Credit loan to Ajinomoto Foods North America, a company that manufactures frozen Asian, Mexican and Italian food products. The investment will help finance the addition of a third manufacturing production line in 2019 in Otay Mesa, according to a press release.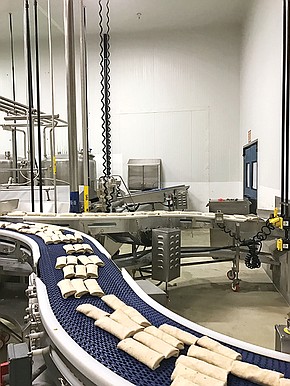 "The support of our manufacturing firms is a key component of the economic prosperity element of the recently adopted Otay Mesa Community Plan and this project will not only add new jobs, but it will also support small businesses in and around Otay Mesa that will provide products and services to Ajinomoto," said Andrew Phillips, interim president of CivicSD.
When Tyson Foods moved out of its Otay Mesa plant in March, eliminating 480 full-time positions, Ajinomoto moved in, purchasing the 165,763 square-foot warehouse and retaining 352 jobs. The third production line, to be financed by the $10 million investment, is expected to generate close to 100 new jobs in the next two years.
Civic San Diego formed the Civic San Diego Economic Growth and Neighborhood Investment Fund in 2012, in an effort to help secure funds for underserved sectors in the county. So far, it has received four allocations of New Markets Tax Credit from the U.S. Department of the Treasury, totaling $133 million.