San Diego Company Buys Oregon Apartment Complex
Friday, August 3, 2018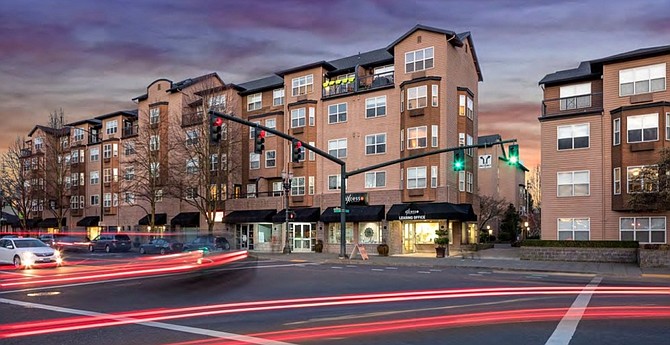 A San Diego real estate investor – MG Properties Group – has acquired an Oregon apartment complex for $66 million.
Built in 1997, the Axcess 15 Apartments in Portland were sold by Waterton, represented by HFF senior Managing Director Ira Virden and Director Carrie Kahn. Financing was arranged by HFF Senior Managing Director Charles Halladay and directors Rick Salinas and Scott Gilson.
The 202-unit mixed-use complex is across the street from Portland's Lloyd District, which includes the Lloyd Center Mall with 178 stores anchored by Macy's.
"Portland continues to be an attractive market and we are excited to continue our growth in the Pacific Northwest," said Mark Gleiberman, MG Properties Group CEO. "Axcess 15 is well-positioned to capitalize on the redevelopment of the Lloyd District and strong regional employment growth.