SPECIAL REPORT: FASTEST-GROWING PRIVATE COMPANIES
#7 Fastest Growing Private Company
Thursday, August 2, 2018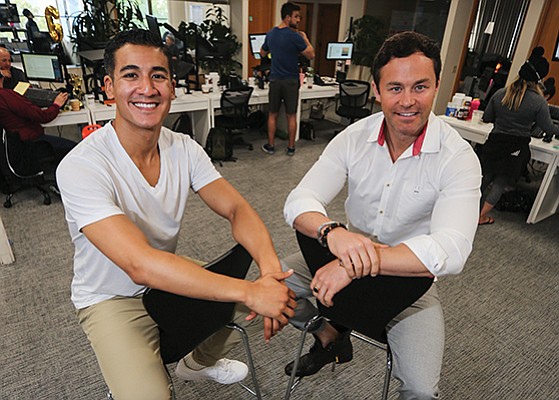 Organifi LLC
Founders: Andrew Canole and Djamel Bettahar
Location:
1320 Columbia St., Suite 310
San Diego 92101
2017 Revenue: $29 million
2015 – 2017 Growth: 419 percent
No. of Local Full-time Employees: 38
Website: www.organifi.com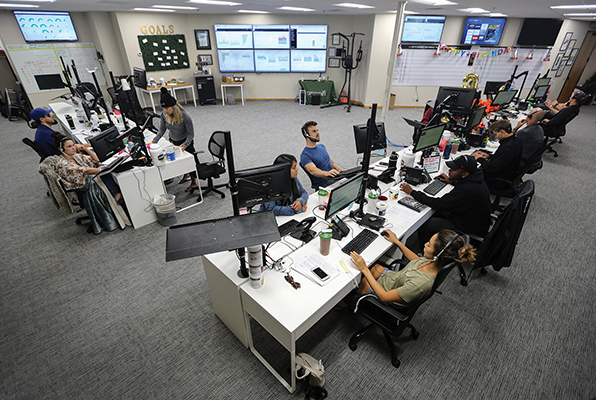 San Diego — It was his own battle with obesity that lead Drew Canole, founder of Organifi, down a path of educating others about making healthy choices and living healthy lives.
"I was 40 pounds overweight, I was depressed, I was lethargic and I felt like I wasn't living the real version of who I was supposed to be on this planet," said the 37-year-old, who launched the company in 2014. "So many people had nutritional issues around me, some (issues) that they weren't even aware of. But what I learned is when you give the body what it needs, it becomes a healing machine."
So, for almost four years, Canole documented his weight-loss and healthy eating journey through his own online portal called FitLife.TV, on which he had more than 1 million followers. And then, inspired by his own discoveries and the stories of his supporters, he created Organifi.
The superfoods company makes gently dried powder combinations like coconut and ashwagandha green juice, which was the first offering and helps with anxiety, depression and energy; and acai and cordyceps-infused red juice, which aids with stress.
The product is all organic, vegan, non-GMO, soy and dairy-free and vegan and is sold in over 2,000 stores nationally, including Sprouts Farmers Market and The Vitamin Shoppe.
"We include ingredients in our mixes that are even more effective than most pharmaceuticals," Canole said, adding that adaptogenic herbs from India and mushroom derivatives that increase energy levels are also included, among other natural and nutritional ingredients.
As a result of these offerings, Organifi has seen a steady increase in revenue. In 2014, the company made $1.3 million; in 2015, it more than tripled that at $5.9 million; in 2016, the revenue was $17 million; 2017 saw just over $30 million; and this year is projected to be at $75 to $100 million, according to the company.
The Organifi headquarters are in Little Italy, while there are co-packers, or third-party manufacturers, in Los Angeles, Orange County, Austin, Texas, and in Utah. Organifi employs more than 100, with 50 of those employees being full time.
And there is more Organifi product on the horizon. While typically the powder combinations come in a 9.5 ounce screw-top container, Louie Romagnoli, the executive assistant to the CEO, says they are currently working on broadening their customer base by offering other packaging, including go-packs.
"We want to help people with brain health, introduce a super-hydrating product that is good for the gut and the brain," Canole said. "Also, prebiotics and probiotics, stuff for beauty and aging — people are looking into that."
Additionally, they will launch new flavor options soon, including seasonal varieties like pumpkin spice, among others.
"Our goal is to become a household brand and help unite the world through health and happiness," says Romagnoli. "We want to be the green juice, superfood provider everyone knows about. Our goal is to have 100 million people choosing health every day."