SPECIAL REPORT: FASTEST-GROWING PRIVATE COMPANIES
#6 Fastest Growing Private Company
Thursday, August 2, 2018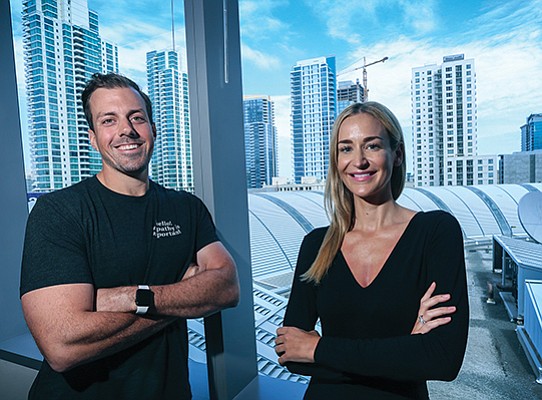 BVAccel
CEO: Jonathan Poma
Location:
600 W. Broadway, Suite 450
San Diego,CA 92101
2017 Revenue: $10.85 million
2015 – 2017 Growth: 424 percent
No. of Local Full-time Employees: 86
Website: www.bvaccel.com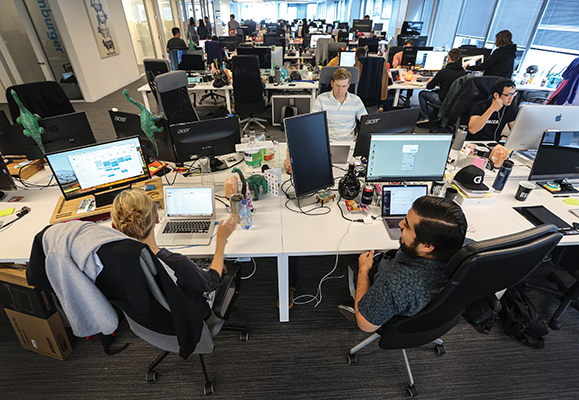 San Diego — Brand Value Accelerator — or BVAccel — is a digital design, development and marketing agency that helps online stores and retail point-of-sale systems generate greater sales. BVAccel saw a 424-percent growth from 2015 to 2017, with revenues last year coming in at $10.85 million.
Last year, the San Diego-based company with more than 100 employees spread out across three counties was listed ninth on the San Diego Business Journal's annual ranking. This year, BVAccel is No. 6.
"It's exciting because it's an incredible accomplishment of our team, and because it speaks so much to the great work that they're doing for our clients, and the great reputation that they continue to build," said CEO Jonathan Poma, joined the company in 2017 when it acquired a company he founded, Rocket Code. "And it's humbling because I know very personally how hard it is to grow and scale businesses at all. And to have succeeded at this rate of growth for two years in a row is something that I'm proud to be a part of, and that everyone on our team is responsible for."
Adding to the usual difficulties of growing a business is the fact that BVAccel is a pioneer Shopify Plus Partners — paving a path that is still in the process of being created.
"I think of us often as ducks on the water…from above, everything looks calm and stable, but under the surface, we're paddling like crazy," Poma said. "And I say that because there's always more to do, and things are evolving so rapidly, that what we did 12 months ago simply won't work 12 months from now.
"We've got to keep evolving."
The evolution of BVAccel has included global expansion. Last year, the company grew to include BVAccel Australia in Melbourne to begin serving the Asia Pacific market.
"The support from the community, from the government, and from the partners in our ecosystem has been great," Poma said of the move. "In that market, we believe we can help level the global playing field for all kinds of wonderful Australian and Kiwi brands."
Acquisition and retention of talent has also been a huge component of the company's success, just as company founder Dylan Whitman predicted it would be this time last year. Whitman is now co-chairman.
"An organization is nothing but a group of people aligned with a common purpose toward a common destination," Poma said. "Our ability to find great people and put them in positions to lead from their seats is critical to our growth."
Looking forward again, Poma said the company is not done growing yet, and the hope is it will make the list once more for an impressive third year in a row.
"How and why — because e-commerce is dynamic, and we're positioned well to help brands and merchants navigate that landscape," he said. "We'll grow by helping merchants win in direct-to-consumer, to win in internationalization, to win in marketplace strategy, and to win in retail and wholesale."