SDBJ INSIDER: Fast Feat Wins The Day at Brandathon
Wednesday, August 1, 2018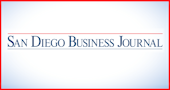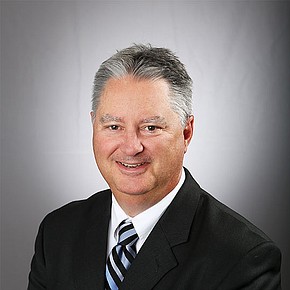 San Diego — In his keynote address at the recent SDBJ 100 Fastest Growing Private Companies event, Tech Coast Angels – San Diego executive director Ashok Kamal referred to speed as the oxygen of any startup. Speed equals urgency and is a driver of focus, decision making and milestones.

Speed was on full display at the Brandathon during San Diego Startup Week, in which four branding agencies were paired with four startup companies. They had three hours to work through a process that might normally take weeks.
The winner, Less+More, reworked the logo for Lendit, which is in the sharing economy/fintech space.
• • •
Less+More partners Mike Savacol and Steve Secviar were the project team for the Brandathon contest, which Savacol said brought back memories to when they founded the firm more than a decade ago and it was just the two of them sitting in a room figuring it out. Only it was more fun this time.
• • •

Lendit founder and CEO Andrew Adrian said he was wowed by the result; the logo captures the essence of a happy customer who was able to pay less to borrow something instead of buy it. Like many others who start in the consumer app space, Lendit is expanding into the B2B market, testing out a SaaS model for companies in the rental business.
• • •
Boxer Floyd Mayweather Jr.'s most famous connection to San Diego was a 15-minute visit to La Valencia Hotel in 2013 in which he and his macho entourage were overpowered by the stench of sea lions and left the La Jolla resort.
Dave Waldman has made a more productive connection. Waldman is CEO of The Franchise Maker, and led Mayweather Boxing + Fitness through the franchising process. They are looking for owners nationwide for their retail outlets.
Editor-in-Chief Nels Jensen can be reached via njensen@sdbj.com