TECH: SYSTEMS INTEGRATOR ADEPT IN CLOUD, DATA CENTER
Evotek Expands Its Markets and Builds Up Its Business
Wednesday, August 1, 2018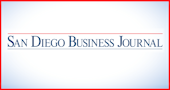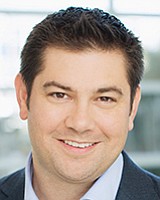 San Diego — The world of enterprise IT — information technology for big organizations — has been very good to one San Diego company.
Evotek experienced a remarkable surge in revenue recently, rocketing from $37.5 million in 2016 to $87 million in 2017.
The Sorrento Mesa business is a technology solutions provider, systems integrator and value-added reseller.
EVOTEK
CEO: Jeff Klenner
Revenue: $86.99 million in 2017; $37.5 million in 2016
No. of local employees: 30
Investors: Undisclosed
Headquarters: Sorrento Mesa
Year founded: 2014
Company description: Information technology solution provider, systems integrator and value-added reseller
Holding fast to existing customers by providing good service formed part of its growth, company President Jeff Klenner said. Building on that foundation, Evotek went after new customers in several markets. Starting in San Diego in 2014, Evotek has expanded to several regions west of the Rockies: Las Vegas, Phoenix, Los Angeles, Portland and the San Francisco Bay Area.
Klenner said he'd like to double his business this year.
Customer Services
Evotek can build a data center from the bottom up. "We're very good at that," Klenner said. "Networking, storage, compute, on up the stack." Evotek sells equipment, makes recommendations on architecture, deploys it and in some cases, supports it.
The company can also architect and deploy applications into a public cloud, such as those offered by Amazon, Microsoft or Google.
Lift and Shift
The company's niche, Klenner said, is moving workloads back and forth between the traditional data center environment and the public cloud. He uses the term "lift and shift" for the easier jobs, where software moves smoothly between one environment and the other. In other instances, applications need rewriting for a new environment.
Cost, performance and flexibility will influence a client's decision whether to use its own electronics in the data center environment, or go to the cloud.
Evotek has 75 employees spread among its markets, with the majority in San Diego.
In smaller markets such as San Diego, Evotek serves as an extension of an IT vendor's staff. "It's much easier to begin a business when you're competing with people that are a phone call and an airplane ride away, and we have local staff. When we began the company, that was the strategy," the president said.
The most recent addition is the San Francisco Bay Area. While that is definitely not a small market, the move was worthwhile. "There's just so much opportunity and business there," Klenner said.
Serving the Largest Employers
Privately held Evotek serves the largest employers in San Diego, Klenner said, helping them with their most critical applications. He declined to name his clients, saying he did not have their permission to make their names public. Vertical markets served include life science (which is a data-intensive), health care, hospitality (an important part of its Nevada business), technology, manufacturing, banking and real estate. There is also some work with state government, but nothing currently at the federal level.
Klenner spent 20 years in big companies and joined Evotek two years ago.
His last employer, Houston-based BMC Software, opened a new world for him. Earlier in the decade, the company sent him to South America to be area director and general manager. A two-year assignment turned into five years, and saw Klenner logging hundreds of thousands of airline miles. He lived in Buenos Aires, Argentina and the Sao Paulo metropolitan area in Brazil.
A Learning Experience
Latin America is "not a collection of states," as is the United States. It is 20 countries with different laws, cultures, languages and accents, Klenner said.
There he got firsthand experience with swings in the value of currency, inflation, the role of official versus unofficial exchange rates, and how translating a contract from one language to another may alter the terms of the deal. He admitted to a "reverse culture shock" in coming back to the United States.
Earlier in his career, Klenner worked at Symantec. A co-worker from those days brought him back to work in San Diego, and into the small business located a short walk from Qualcomm Inc. headquarters.
Looking ahead, Klenner said he wants to scale Evotek and make its operation more robust — but stick to markets where it is already established.