SPECIAL REPORT: FASTEST-GROWING PRIVATE COMPANIES
#2 Fastest Growing Private Company
Wednesday, August 1, 2018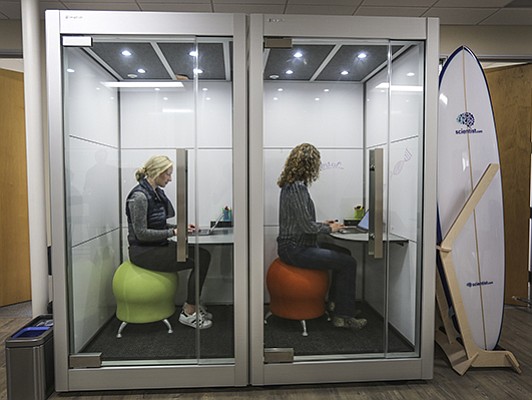 Scientist.com
CEO: Kevin Lustig
Location: 505 Lomas Santa Fe, Suite 110, Solana Beach 92075
2017 revenue: $50.27 million
2015-2017 revenue growth: 737 percent
No. of local full-time employees: 50
WEBSITE: www.scientist.com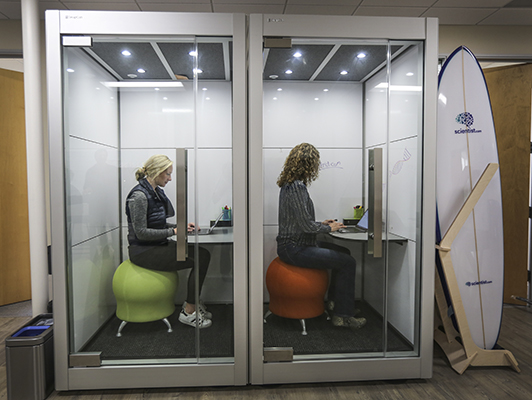 San Diego — Kevin Lustig calls Scientist.com an overnight success story a dozen years in the making.
OK, overnight isn't quite accurate, but Scientist.com — which runs an online marketplace to outsource drug development — found a formula for success after years of trials and tribulations.
"We had two near-death experiences where we ran out of money. Three major financial model pivots. We've been left at the altar a week before Christmas for our first giant deal that we worked for a year on," said Lustig, the company's CEO.
The reward for navigating pitfalls: skyrocketing revenue. The company reported $50.27 million in 2017 revenue, up from $23.07 million in 2016 and $6 million in 2015.
Founded in 2007, Scientist.com connects pharmaceutical companies to contract research organizations, or CROs, whose niches in biotech make them attractive outsource options.
San Diego makes for a good home base, considering the region's multitude of CROs, all the rage these days with pharmaceuticals eschewing in-house drug development. Scientist.com is the largest player among peers, which haven't been around as long.
CROs bid for jobs on Scientist.com's website, allowing pharmaceuticals to review side-by-side quotes. This creates a competitive dynamic that the company touts as lowering the cost of drug discovery.
Besides a general marketplace, Scientist.com has built private marketplaces for 15 of the top 25 largest pharmaceuticals, including the likes of AstraZeneca and Bristol-Myers Squibb. These marketplaces enable additional customization — and largely explain company growth in recent years.
But there were plenty of roadblocks along the way.
Companies and CROs were accustomed to negotiating legal agreements individually, which can delay a deal by up to six months. Scientist.com toiled on a general legal agreement, which gained buy-in from 2,500 suppliers and can be altered if need be, meaning work can began right away or shortly thereafter.

Pharmaceuticals also have the option of making custom pre-made legal agreements, leaving suppliers little choice if they want the gig. Identifying a legal solution that would cover most companies was Scientist.com's toughest challenge, according to Lustig.
And then there was finding a business model. Currently, Scientist.com is free to join and use, and the company takes up to a 5 percent cut from a CRO that secures a contract.
The company pivoted to this strategy after pharmaceuticals balked at a $250,000 to $400,000 annual fee for infrastructure and access.
In early days, Scientist.com also struggled with whether it should focus on getting CROs or pharmaceuticals on board first. The former proved the best course, as the company initially signed up a hundred CROs, then drugmaker Pfizer.
In addition to fast-rising revenue, Scientist.com last year raised $24 million in venture capital.