GAMING: JAMUL CASINO REPORTED TO BE IN DEFAULT ON LOAN
Casino Is Changing Management and Changing Its Name
Tuesday, April 24, 2018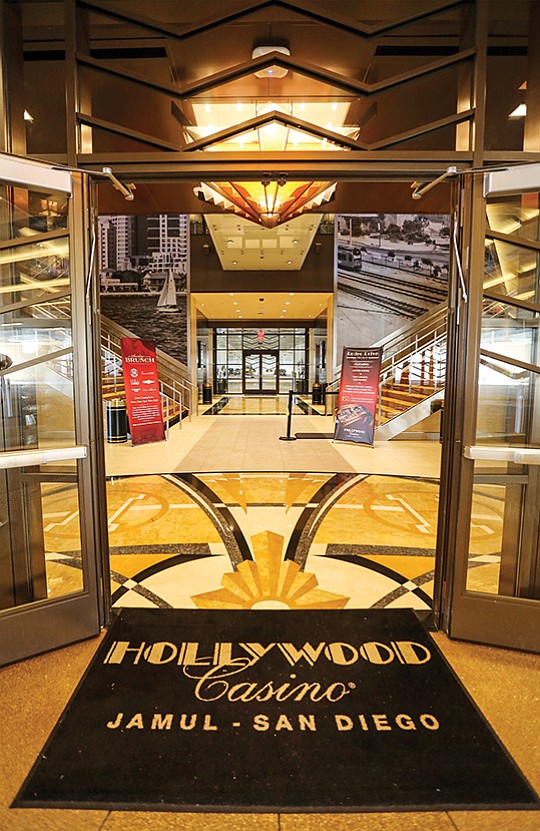 San Diego — Hollywood Casino Jamul-San Diego announced earlier this month that it was transitioning management from Penn National Gaming Inc. to Jamul Indian Village Development Corp. (JIVDC). The transition means the casino's name will change to Jamul Casino.
San Diego Gaming Ventures LLC (SDGV), a subsidiary of the Pennsylvania based casino operator, had managed and operated Hollywood Casino since its opening in October 2016.
Penn National said that Jamul Indian Village is in default on a $48.5 million loan in a filing it made to the U.S. Securities and Exchange Commission (SEC) Feb. 27. SDGV lent Jamul Indian Village $98 million for the construction, development, equipment, and operations of the casino. It also provided Jamul Indian Village with delayed draw term loans and a limited completion guarantee.
Entered a Competitive Market
The transition is scheduled to be completed May 28, according to Penn National's SEC filing.

Dave Palermo, a freelance writer specializing in Indian gaming, said that several factors might have contributed to the casino's financial issues: Hollywood Casino lacks amenities other than gambling, it's faced community resistance and tough competition from neighboring casinos.
"I believe they were launching a new casino in what was a highly competitive a gambling market," said Palermo. "I won't use the term saturated. I believe there's still room for growth in Southern California and particularly the San Diego area."
Jamul Action Committee and Jamul Community Church challenged the casino's environmental review but the 9th U.S. Circuit Court of Appeals turned down their request June 2016.
Palermo also said factors from Penn National's side could have also contributed to the management transition. For example, possible inexperience with tribal governments: Penn National's agreement with Jamul Indian Village was its first dealing with an indigenous government in the lower 48 states.
In a statement, JIVDC said the move is a step toward a long-held goal of economic self-sufficiency for Jamul Indian Village.
"We are grateful to Penn National for all their hard work and leadership in bringing what was a very challenging development project to fruition," Erica Pinto, JIVDC chairwoman, said in a statement.
Transition Help
Hollywood Casino's current executive management has not changed during the transition. The casino indicated it doesn't anticipate changes to employee roles or staffing structure during the transition. Hollywood Casino has enlisted an outside company to assist with the transition.
"Most tribes in the Kumeyaay Nation self-manage their casino properties, and JIV is no different in that regard," David Patent, transition team leader and current CEO of Patent Enterprises gaming consultancy, said in a statement. "The transition team guiding JIVDC brings over 70 years of combined experience in casino development, operations and marketing."