Astute Medical Acquired In $90M Cash Deal
Sunday, April 22, 2018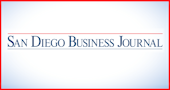 San Diego — French diagnostics giant bioMérieux acquired San Diego-based Astute Medical in a $90 million cash deal announced earlier this month.
Astute developed a U.S. Federal Drug Administration-approved test for the early detection of acute kidney injuries, which are potentially fatal. Such injuries can occur as a result of sepsis and antibiotic resistance, as well as cardiovascular surgery and diabetes. The test will be added to bioMérieux's platform to speed up the technology's availability.
"BioMérieux's global footprint, critical care presence and dedication to areas of high medical need positions the company well to advance and scale this opportunity with the Astute team and its partners," Chris Hibberd, Astute Medical CEO, said in a news release.
This is the second San Diego company bioMérieux has done a deal with recently. In January 2017, the company led a $7 million investment into San Diego-based Banyan Biomarkers, which developed a concussion biomarker test.
BioMérieux, with a presence in 150 countries, mainly provides diagnostic products for infectious diseases.
San Diego Venture Group Ventures to North County
Coastal Carlsbad's Make office campus on Avenida Encinas was overrun April 11 with visitors from the south - south of the 5/805 merge, that is.
More than 400 people RSVP'd to the event, the first major get-together in North County organized by the San Diego Venture Group.
Mike Krenn, president of SDVG, readily admitted it was likely overdue.
San Diego's startup community is more like communities, plural: groups of entrepreneurs tend to exist in silos, whether in downtown San Diego or UTC.
But for Krenn, the divide between those groups and the busy business community in North County San Diego is a marketing misstep.
Most venture capitalists in the Bay Area, where investment money is concentrated, don't have a feel for the San Diego brand, or what its ecosystem is producing.
Banding together people in the San Diego startup ecosystem from the border with Mexico to the border with Orange County is one method that should be employed to strengthen the county's messaging outside of its geographic footprint, Krenn said.
The event featured a panel moderated by Allison Long Pettine, a local angel investor and cofounder of Ad Astra, an incubator program for women-led startups.
The panel included investors Brett Brewer, cofounder and managing director of Los Angeles-based Crosscut Ventures; Hem Suri, founder and managing partner of San Diego's ClearVision Equity and Kyle Ballarta, CEO and founder of Austin-based Falkon Ventures.
Entrepreneur Ford Blakely, CEO and founder of San Diego startup Zingle (of which Crosscut is a backer), rounded out the foursome.
Staff writer Jared Whitlock
contributed to this report.