Real Estate Tech Startup Agentology Raises $12M
Thursday, April 19, 2018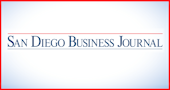 Agentology, the San Diego startup that qualifies and pursues potential leads for real estate agents, recently raised $12 million in a financing round led by an early-stage Bay Area-based venture capital firm called Defy.
Defy is led by cofounders and managing directors Trae Vassallo and Neil Sequeira, experienced venture capitalists who debuted the firm in late 2017 after raising $151 million for its inaugural fund.
Agentology last year raised a $4.5 million funding round led by Freestyle Capital, with participation from Entry Ventures Group and OurCrowd.
The company employs about 150 people in San Diego.
It said the new money will be used to propel additional growth, including more hiring in the San Diego region.
Reach reporter Sarah de Crescenzo at sarahd@sdbj.com.